Centre asks Indian missions not to issue visas for surrogacy purposes
Updated on Nov 18, 2015 12:28 AM IST
The government has directed Indian missions abroad not to issue visas to foreigners or overseas citizens of India for surrogacy purposes.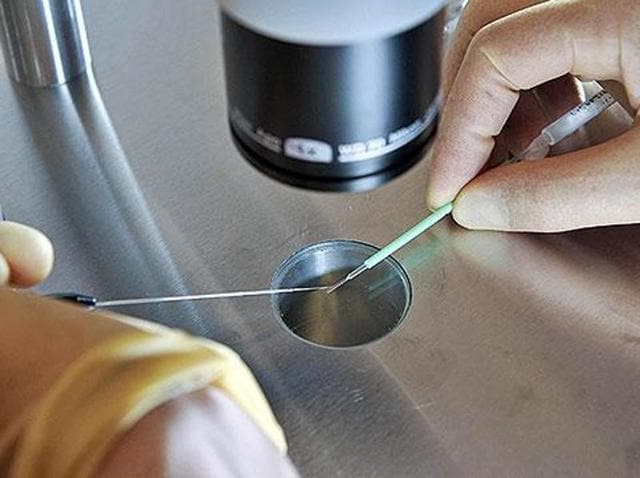 The government has directed Indian missions abroad not to issue visas to foreigners or overseas citizens of India for surrogacy purposes weeks after the apex court expressed concern over the country becoming a hub of rent-a-womb tourism.
In an affidavit filed before the Supreme Court, the health ministry said any visas issued to foreigners or OCI (overseas citizen of India) cardholders for surrogacy purposes subsequent to government orders dated November 3 and 4 in this regard will be cancelled.
Similarly, no exit permission will be granted to children born through surrogacy to foreigners or OCI cardholders if the process was initiated after the notification was enforced, it said.
The orders were issued 10 days after the government banned human embryo imports, except for medical research purposes.
Read | Govt bans import of human embryos for commercial surrogacy
The new guidelines, however, draw an exception for cases where couples commissioned surrogacy before November 3, 2015. In such cases surrogate mothers will be allowed to deliver to avoid medical complications.
But all of them will have to approach the state health authorities for requisite permissions that will be given on a case-by-case basis. Exit visas to take the newborn babies abroad will be decided by the foreigners' regional registration offices on a case-by-case basis, the health ministry said.
The detailed instructions issued by the home and health ministries go beyond banning import of foreign embryos and seek to stop commercial surrogacy altogether even as the government works on legislation to debar foreigners from renting a womb in India.
"Nearly 50% of the women opting for babies through surrogacy in India are foreigners, and it includes Indian women who are settled abroad," said infertility expert Dr Shivani Sachdev Gour who is also general secretary of the Indian Society for Third Party Assisted Reproduction. A significant number of them have been forced to return, she added.
"We have written to the ministry of health and family welfare about the directive that surrogate mothers haven't been heard and any premature decision like this will have a huge emotional impact, especially on women wanting to be mothers," she said.
The foreigners' regional registration offices have already stopped registering foreigners, an expert said. "We have cases where women, who were under simulation and had genuine medical visas, had to go back because they weren't getting registered," the expert said, requesting anonymity.
Unethical practices in surrogacy including illegal sex determination by clinical establishments would be dealt with under the existing Medical Council of India guidelines, the affidavit said.
Hearing a PIL seeking a complete ban on commercial surrogacy, the Supreme Court had on October 15 expressed serious concern over India becoming a top destination for surrogacy tourism. The ban on the import of embryos had come only after the top court said the government must re-examine its surrogacy policy.
As of now, there is no specific law to regulate surrogacy in India and a bill on assisted reproductive technology is still in the drafting stage. The guidelines are to remain in force until replaced by a law.
Meanwhile, the draft assisted reproductive technology bill has been uploaded on the health ministry website, seeking public views.
(With inputs from Rythma Kaul)
Personalise your news feed. Follow trending topics