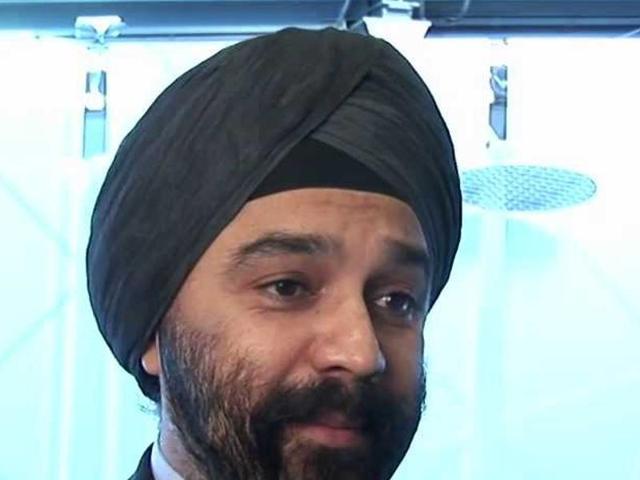 Indian-origin cancer expert Harpal Singh Kumar knighted by the Queen
Cambridge and Harvard-educated Kumar, 50, is the chief executive officer of the prominent charity organisation, Cancer Research UK (CRUK)
UPDATED ON DEC 31, 2015 10:45 AM IST
Cancer expert Harpal Singh Kumar, whose parents fled to India from Pakistan during partition and later moved to Britain, on Thursday received a knighthood by Queen Elizabeth II for his "influential" work in the annual New Year's Honours list that includes several other Indian-origin individuals.
Cambridge and Harvard-educated Kumar, 50, is the chief executive officer of the prominent charity organisation, Cancer Research UK (CRUK). After training as a chemical engineer, Kumar worked as a healthcare consultant with McKinsey in 1992 and went on to hold senior positions in the field.
The citation accompanying his knighthood said that he "has been hugely influential in promoting research into the prevention, early diagnosis and treatment of cancer, and cancer care. CRUK's income and research spend are at an all-time high".
"Under his leadership, it has been instrumental in pushing the Government to take further measures to reduce smoking and to ban sun-beds for under-18s. He also chaired the Independent Cancer Taskforce and authored the NHS Cancer Strategy Achieving World Class Cancer Outcomes. A Strategy for England 2015-20, published in July 2015."
"He has been instrumental in setting up the Francis Crick Institute as a world-leading centre of biomedical research and innovation."
The list drew criticism for awarding a knighthood to Australian strategist Lynton Crosby, who was the campaign director for the Conservative party during the May elections. He previously successfully ran London mayor Boris Johnson's campaign.
Veteran actress Barbara Windsor has been made a Dame, the women's equivalent of knighthood, in the list that includes a total of 1,196 individuals.
Other prominent Indian-origin individuals honoured with civilian awards such as Officer of the Most Excellent Order of the British Empire (OBE) and Member of the Most Excellent Order of the British Empire (MBE) include Raminder Singh Ranger, whose company Sun Mark Ltd has won several export awards from the British government.
London-based Samir Desai has been honoured for services to financial services, while Raj Nayyar is included in the list for services to tax policy. Kala Patel got the OBE for services to childcare business.
Other awardees include Prathibha Ramsingh (for services to job seekers and employer engagement in London), Gurmukh Singh of Khalsa Aid (community cohesion and charity), Meena Upadhyaya (medical genetics and the Welsh Asian community), Ayesha Hazarika, chief of staff to Labour party's deputy leader (for political service), Jayshree Mehta, president, Bharat Hindu Samaj, the Hindu Temple and chair, Sangam Indian Women's Association (for services to the community and community cohesion in Peterborough, Cambridgeshire).
Close