Jharkhand's waterman gets Padma Shri for waging war against drought
The President's office announced that Simon Oraon would be given the coveted Padma Shri award for his contribution to environment conservation.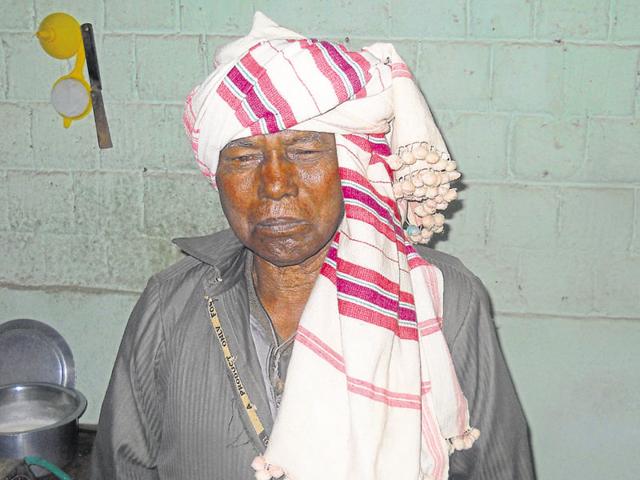 Published on Jan 26, 2016 10:04 AM IST
Better known as Jharkhand's waterman, Simon Oraon had always been more popular among farmers in the district's Bedo block than the country's newspaper-reading public. But all that changed on Monday, when the President's office announced that he would be given the coveted Padma Shri award for his contribution to environment conservation.
Oraon, 83, has been waging a war against drought since the day he dropped out of school as a Class IV student. Back then, the land was facing a period of great scarcity – while many died of hunger, others migrated elsewhere in a quest for survival. This disturbed the boy immensely, making him dedicate his life to the conservation of water and forests.
Oraon's friends and relatives made a beeline to his house as soon as they came to know about the Padma Shri. The humble environmentalist – also called Baba by villagers – seemed the most surprised of all. "I had no idea about the award until a friend from the media called up this afternoon to congratulate me," he said.
Dedicating the award to nature conservationists, Oraon said: "This award will inspire many to save the environment."
So, how did Oraon's journey begin? It was way back in 1961 that the waterman – then a strapping young man of 28 – joined forces with some like-minded friends to construct check dams to tap rainwater. They were not an instant success – the mud structures, constructed with the limited resources at hand, did not last the first showers. But Oraon, like the proverbial King Bruce, did not lose heart. He prevailed upon government agencies until they were forced to help him set up a concrete dam.
The initiative soon took the shape of a movement. Oraon launched a massive tree plantation drive, and dug wells as well as ponds to ensure that rainwater doesn't drain away. In the years that followed, he taught the art of environment conservation to the residents of 51 villages.
Oraon's hard work started bearing fruit eventually, and Bedo's water level increased magically. The waste lands turned cultivable, and there was sufficient water to grow more than one crop a year. Barely 20% of Jharkhand's fields grow rabi crops.
Today, Bedo has become the agricultural hub of Jharkhand. The block supplies nearly 20,000 metric tonnes of vegetables to various districts in Jharkhand, besides neighbouring states like Bihar, Odisha and West Bengal.
Oraon may be an octogenarian now, but he still plants at least 1,000 saplings every year. What's more, he protects them too -- no villager dares chop off even a single tree branch without his consent.
Close Story