Let the games begin
The 2012 London Olympics is all set to be hailed as the most tech-savvy Games ever seen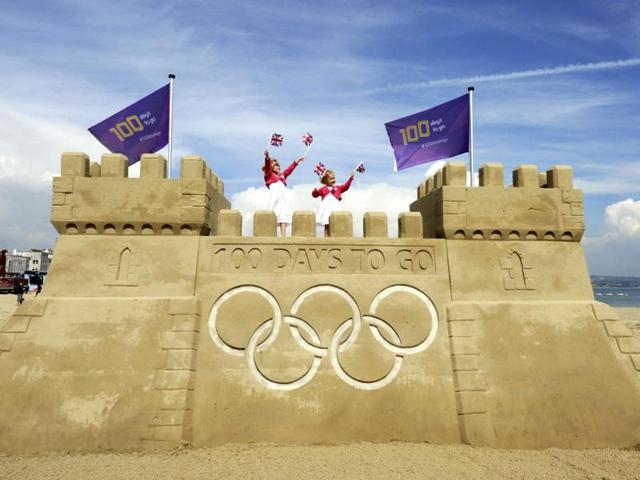 Updated on Jul 25, 2012 03:35 PM IST
Hindustan Times | By Sneha Mahale
Critics and fans are already calling the 2012 London Olympics, which is set to begin on July 27 — the first ever 'social media' Games. Even before the opening ceremony, commentators, sports enthusiasts and athletes participating in the events, have been asked to tweet even the most mundane thoughts that enter their heads. So even as the likes of Michael Phelps, Usain Bolt and our very own MC Mary Kom take to the field, you can make sure you don't miss out on a single sporting event with the help of some apps and Twitter handles.
Stars to follow
Usain Bolt @usainbolt: This Jamaican sprinter is a five-time World Champion and three-time gold medallist at the Olympics. While there have been concerns about his fitness this season, all eyes are on him when it comes to the track events. And he doesn't disappoint us on Twitter either, providing
constant behind-the-scenes looks and updates.
Michael Phelps @MichaelPhelps: Some call him the greatest Olympian alive and his rivalry in the pool with Australian Ian Thorpe is the stuff of legend. Though Thorpe is no longer around, swimming will still dominate the headlines during the first half of the Games, thanks to Phelps, who has the chance to become the most-decorated Olympian ever. A must follow.
Ryan Lochte @ryanlochte: He is the only reason why Phelps may not be able to match this Beijing haul or dominate the pool. And though it is unlikely that he meets the standards set by Phelps in the Beijing Games 2008, their competition in the pool in London is not one to miss out on.
Novak Djokovic @djokernole: Rafael Nadal broke many hearts on Twitter when he bowed out of the London Games, but tweeple can still keep up with all the tennis action
by following this top-ranked tennis player. A pro on the micro- blogging website, he shares tons of pictures. And plus you could also brush up on your Serbian.
Mahesh Bhupathi @Maheshbhupathi and Rohan Bopanna @rohanbopanna: The doubles partners may have made headlines for all the wrong reasons prior to their departure to London, but they are the most active in India's contingent on Twitter. From updates on what is going at the venues, to pictures of the players' arrival at the village, the duo look to keep their followers updated about their every move.
Close Story