Midnight's Grandchildren
Updated on Jan 26, 2013 02:50 AM IST
Thirty three years after capturing a nation's rough-and-tumble journey in Midnight's Children, Salman Rushdie talks about the changing life and times of the Indian Republic.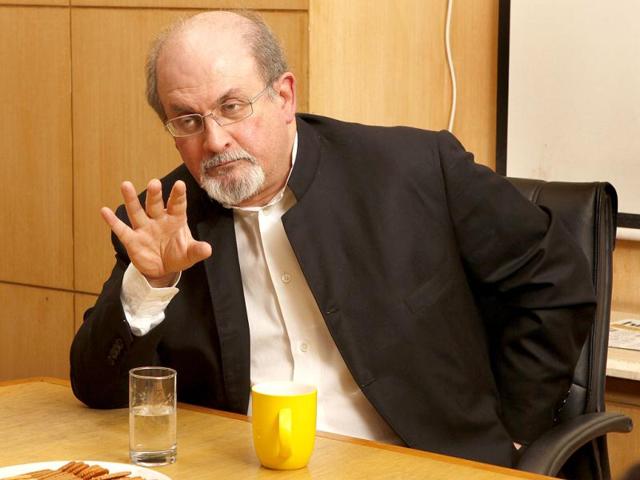 Nationalism is a dangerous word. My affiliations have never been to nations. They've been to cities. I feel very connected to Bombay, London, New York. If I'm in those places, I have a sense of belonging and identity, a sense of selfhood which comes out of my relationship with that place. Countries are too big. Even in cities, you feel connected to neighbourhoods. I've always said that if you want a one-sentence phrase describing me, it is: I'm a writer of the big city. I'm a metropolitan writer. For me, the countryside is for cows.
I don't live here so it's difficult for me to completely have my finger on the pulse, but what I get told is that it's a less politically concerned generation, it's a generation interested in making money and having fun. It was encouraging to see everybody getting out on to the streets after the appalling rape in Delhi. But it would have been far more encouraging to see that magnified. I mean, it should have been hundred thousand people on the streets.
I think the comparable thing in America is what used to be said before the first Obama election - that it used to be a very apathetic American generation. Not just apathetic, but also disillusioned. There were people who believed that they could not affect society through their actions. And then the Obama election showed that they could. And I think it actually changed the thinking of young people. Suddenly they went, 'Oh, look at that! We elected a president. We elected the black guy!' It renewed people's sense of possibilities. I think that's what needs to happen here. If there could be some galvanizing moment - who knows what that could be - where young people could believe that by their actions they can affect society, then maybe there will be a change.
One thing that is transformed are the cities here. Bombay, Delhi… these are not the places I used to know. (Calcutta, probably, is more or less the same.) Of course they are physically much larger. But that also means that the way people live in them is now different. These megacities that we now have, they are truly bewildering places. Because the way in which the growth has happened is very haphazard.
Certainly in Bombay the way it is sprawled, it's as if there has been no urban thinking at all. And that creates distortions of how people live. So the implications of those changes are things which Indian writers who live here will have to write about. I can see that there's a big transformation there. One of the reasons why we filmed The Midnight's Children in Colombo was because we couldn't find the locations in Bombay. They don't exist any more.
I remember when the first highrise building was built on Malabar Hill. All these little red-roofed bungalows around one building which people would call 'Matchbox House' as a joke because it looked like a matchbox standing on its end. Who would want to leave those beautiful bungalows and live in that? The answer turned out to be everybody! I can also remember when there were no buildings on Juhu beach. As a kid we used to drive out of the city, through the countryside, to the little village of Juhu, we would look for the beach and there was the beach. They built the Sun 'N' Sand Hotel and everybody said the beach is ruined! I remember going to the Qutb Minar and I would have to drive out of the city.
So these things that are part of much more intimate cities that I grew up in have vanished. What has replaced them are these huge anonymous cities in which I think it's very hard to have a sense of identity; it's very hard to have a sense of agency. And all kinds of political populism begin to spring up everywhere.
Very small groups of people are now willing to resort to threats and they have discovered that they are able to impose their ideas on much larger groups. And that's kind of thrilling for them especially when nobody seems to care. The reason these groups have power is because of the apathy of the majority. If we really cared as a society, about protecting the arts, about protecting freedoms like the freedom to wear a skirt or a pair of jeans, then these little tin-pot Hitlers would not have the power. We give them the power by being apathetic.
If you look at who votes and who doesn't vote, in rural areas voting levels are much higher; in cities, there's much more apathy. Yes, there are those 'Lakshmi pujas', a way by which we can justify being well-off and unconcerned. But there's an odd, idiotic kind of combination between capitalism and tradition, where one is used to justify the other, or a way by which to assuage one's guilt about the other. But then, Wall Street-type New Yorkers are assholes too.
(As told to Indrajit Hazra)
Personalise your news feed. Follow trending topics