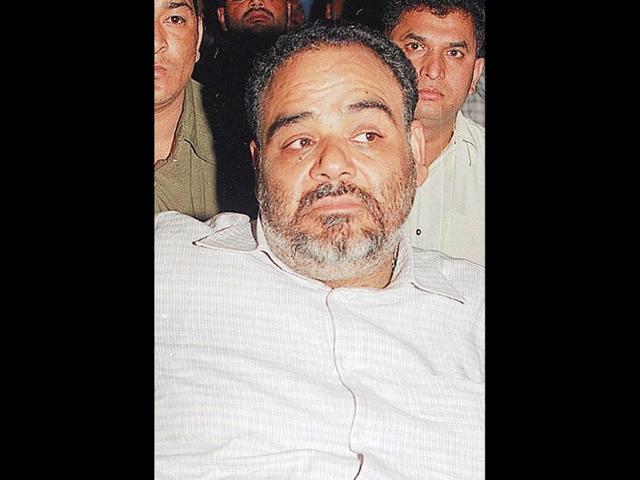 No bargain basement
Cash and carry acquires a whole new meaning for Ponty Chadha whose loose change is in crores.
UPDATED ON FEB 03, 2012 01:24 AM IST
We have long been kvetching and grumbling about how the Election Commission has taken some of the fun out of elections. Indeed, its zeal has stopped a great deal of pomp and pageantry in these assembly polls. So we have to look elsewhere for a bit of fun, and along it comes in the form of the delightfully named Ponty Chadha who just happens to have cold, hard cash amounting to Rs 123 crore in the basement of the one of his many properties.
The unkind among us may say that old Ponty may have been funneling a few bills to voters, but be sure that this is just envy talking. But let's assume that the Cassandras were on the right track. With the UP election about to begin tomorrow, could this be the loose change left over after a bit of largesse has been distributed? We wish we had Ponty's savoir faire when it comes to making money. It seems to dear lad suffered an electric shock in his childhood that left him partially disabled.

Imagine where he would be if he were functioning to full capacity. He could have given Ratan Tata a run for his money. Now cash lying around is nothing new to us. It's quite routine to find large quantities of the stuff under mattresses as happen in the case of a former minister who denied all knowledge of how it came to be there. We should be so lucky. Ponty, we gather, stacked it up by the simple expedient of overcharging on liquor. If you think of it, by overpricing liquor, Ponty was doing yeoman service by discouraging people from buying the stuff.
As Ponty put it so succinctly, he himself has little interest in the liquor business. We believe him. He probably just confines himself to telling his distributors to show him the money. If only we had been smart like many of the politicians who have benefited from Ponty's largesse and befriended him on his way up. Maybe then, he would have shown us the money too.
Close