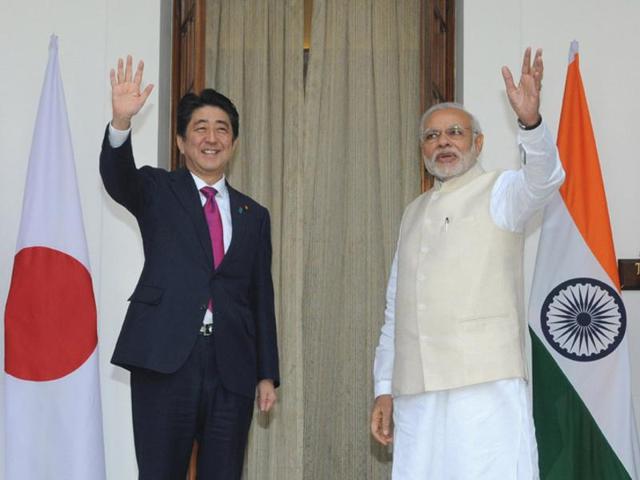 Now, visa on arrival for Japanese tourists in India from March 2016
The visa on arrival will include those who come to India on business trips.
UPDATED ON DEC 12, 2015 01:24 PM IST
Prime Minister Narendra Modi on Saturday announced visa on arrival for Japanese tourists from March 2016 at Hyderabad House in Delhi on Saturday.
The visa on arrival will include those who come to India on business trips .
Modi said that the Visa on Arrival is beyond the Electronic Tourist Visa (ETV) that the country has extended to visitors from 113 countries.
The Prime Minister said that India "deeply value" its special strategic and global partnership with Japan, and the private investment from Japan is rising sharply in India. He termed Kyoto-Varanasi Partnership as a great symbol of friendly mutual relationship between the two countries.
Meanwhile, India and Japan signed multiple Memorandums of Understanding (MoUs) on Saturday for cooperation in the defence, transport and civil nuclear energy sectors.
Stating that the India-Japan partnership had the greatest potential of any bilateral relationship, Japanese Prime Minister Shinzo Abe and Indian Prime Minister Narendra Modi welcomed the signing of the MoUs that will, among other things, bring Japan's high-speed trains to the Mumbai-Ahmedabad route.
Earlier, addressing the India-Japan Business Leaders Forum here, the Prime Minister emphasized that he wanted India and Japan to move ahead together, not just in the sphere of high-speed trains, but also for "high-speed growth."
Recalling his Japan visit last year, and the commitment of $35-billion investment made by Japan, Modi said the figure had surprised many at that time, but today, within a short time-span, "unimaginable progress" had been made, and the contours of this investment were beginning to get visible on the ground.
With inputs from Agencies
Close