PM won't resign, his office junks speculation
The speculation was triggered by the Prime Minister's decision to hold a rare press conference in the capital on January 3, which will only be the third of his current tenure. Rahul is natural leader of Cong: Manish Tewari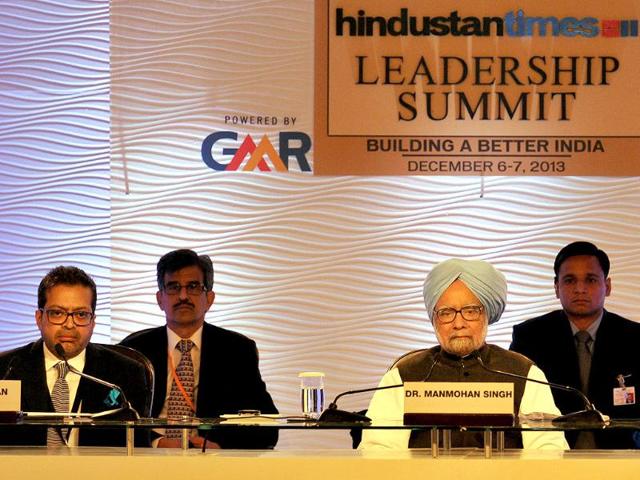 Updated on Jan 01, 2014 08:46 AM IST
Prime Minister Manmohan Singh has no intention of stepping down ahead of the 2014 Lok Sabha polls, his office said on Tuesday rejecting media speculation about his resignation.
The speculation was triggered by the Prime Minister's decision to hold a rare press conference in the capital on January 3, which will only be the third of his current tenure.
In his second term in office, which began in May, 2009, Singh has separately met five editors and a group of TV editors. He has held two full-fledged press conferences during his 10-year tenure.
"The Prime Minister will complete his tenure," the Prime Minister's Office said.
A media report had speculated that Singh may step down ahead of the Lok Sabha polls to make way for Congress vice-president Rahul Gandhi.
Read: Rahul Gandhi is natural leader of Congress, says Manish Tewari
There has been a growing clamour within Congress to name Rahul as its prime ministerial candidate, particularly after the reverses suffered by the party in recent assembly elections to Delhi, Rajasthan, Madhya Pradesh and Chhattisgarh.
Senior leader and finance minister P Chidambaram on Monday said Congress should name its prime ministerial candidate for the general elections next year.
"... in my view, the party (Congress) should project a person as the leader of the party who will become prime minister if the party forms the government. That is my view, but it is for the party to decide."
Shedding his reticence in recent days, Rahul has been pro-active and has spoken on a number of issues such as lokpal bill and the Adarsh Housing scam in Mumbai, two issues on which he has made decisive interventions.
Singh has more than once said that Rahul should lead the party and that he was willing to work under the Congress vice-president.
"I have always maintained that Rahul Gandhi would be an ideal choice for the PM post after 2014 elections. I will be happy to work in the Congress under the leadership of Rahul Gandhi," he had told reporters on his way back from the G-20 Summit in Russia in September.
During the press meet, the Prime Minister is likely to dispel the impression about "policy paralysis" in the government and reply to critics.
He is also likely to release a report highlighting the achievements of 10 years of the United Progressive Alliance (UPA) rule.
The UPA government has been facing mounting criticism on account of "policy paralysis", corruption and price rise and some other issues.
Singh is expected to field questions on all these issues at the press meet.
Close Story
Personalise your news feed. Follow trending topics