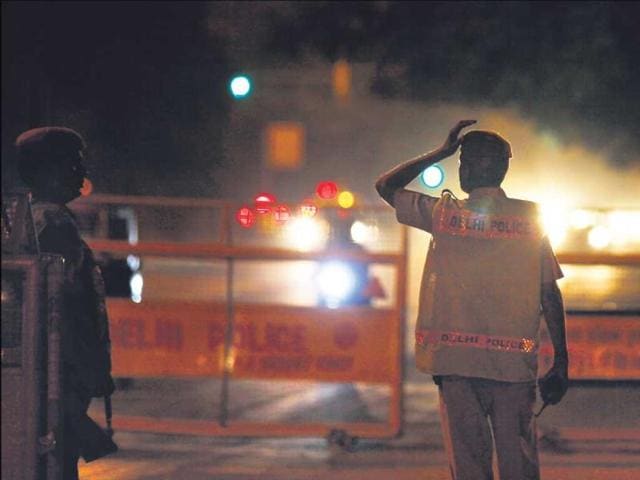 Police would rather protect VIPs than common man
Parliamentary panel wanted a separate force for VIPs so that Delhi Police could focus on common man but the force was against it.
Hindustan Times | By Jatin Anand
UPDATED ON MAR 10, 2014 11:59 PM IST
Two years ago, on December 16, 2012, the nation erupted in anger in the wake of a horrific gang rape. Public opinion clamoured that the Delhi Police shed its apathy for women by diverting its manpower for their protection instead of VIPs'. But the force had fought tooth and nail against the very idea.
According to a report of the Parliamentary Standing Committee on the functioning of Delhi Police, a copy of which HT has procured, the force had vociferously argued against the creation of an integrated force for the security of VIPs so as to allow Delhi Police to put more boots on the ground.
They were against the proposal even a they claimed to be suffering from a debilitating staff crunch and half of the 66 proposals to increase the number of personnel in its ranks sent to the Ministry of Home Affairs (MHA) is still lying pending at that time. Also, 35 more proposals asking for an increase in personnel are pending with the government.
As per recommendations of the committee, the force suggested that the VIPs could be composed of officials from intelligence agencies and paramilitary forces and a very few personnel from the Delhi Police. "The committee feels the security of public representatives and visiting dignitaries is also equally important but at the same time public safety should not be sacrificed," the report stated while recommending the creation of an 'allied force' merely assisted by various branches of the Delhi Police such as traffic and the local police.
Around 10% of the Delhi Police is engaged in providing security to resident and visiting VIPs at any given time. There are, according to official estimates, 467 protectees of various categories that the security division gives cover to.
But the Delhi Police had argued that its men were 'in a better position to perform such duties' and that the powers enjoyed by the Delhi Police Commissioner to effectively control the security cover given to VIPs not be taken away from it.
"Such an (integrated) force will simply act as the private security guard (of the dignitary). An allied force cannot provide better security without the coordination and cooperation of the local police, traffic and other units of the Delhi Police," the police had argued.
The police felt any other force except its own security department would face a 'severe handicap of experience deficit' and would anyway be dependent on it for support when it came to traffic management, intelligence gathering and crowd control.
Close