Politicians throng Hyderabad university, Kejriwal to visit today
Delhi Chief Minister Arvind Kejriwal will visit the University of Hyderabad on Thursday to meet the students and family members of Dalit scholar Rohith Vemula who committed suicide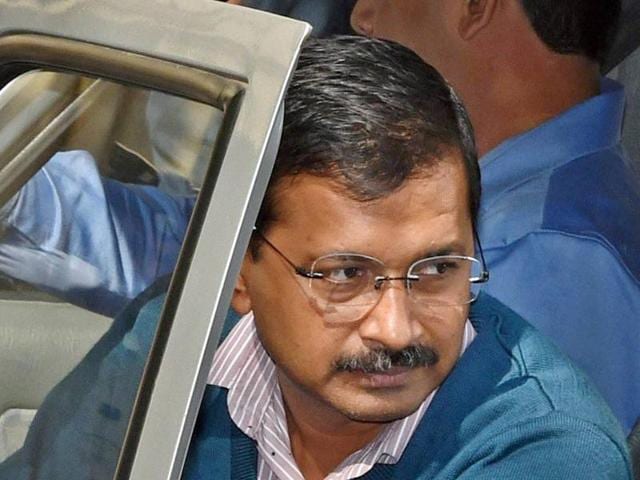 Updated on Jan 21, 2016 10:39 AM IST
Delhi Chief Minister Arvind Kejriwal will visit the University of Hyderabad on Thursday to meet the students and family members of Dalit scholar Rohith Vemula who committed suicide.
Kejriwal, who was scheduled to visit Bengaluru for undergoing naturopathy treatment for his chronic cough on January 22 for ten days, has deferred his visit and will now go there on January 27.
Read more: Dalit student suicide: BJP says Dattatreya, Irani not at fault
AAP leaders Ashish Khetan and Ashish Talwar reached Hyderabad on Thursday to meet protesting students there.
Kejriwal had on Wednesday demanded that Prime Minister Narendra Modi sack HRD minister Smriti Irani, Labour minister Bandaru Dattatreya and apologise to the nation over the suicide by the Dalit student, questioning their "interference" in the internal affairs of the institution.
Rohith, a PhD scholar, who committed suicide on Sunday night, was among the five research scholars who were suspended by the university in August last year over an alleged assault case. They were also kept out of the hostel.
Read more: Dalit student's suicide: Cornered, Dattatreya plots next move
The issue took a political turn with allegations that the extreme step taken by Rohith was a result of discrimination against Dalit students at the behest of Dattatreya, following his letter to Irani, seeking action against their "anti-national acts".
Meanwhile, BSP chief Mayawati has demanded legal action against Union ministers Smriti Irani and Bandaru Dattatreya over the alleged suicide of a Dalit research scholar in Hyderabad Central University. She also demanded the same action against the HCU vice-chancellor Appa Rao.
"The attitude of the ministers against Dalit student Rohith Vemula was grossly condemnable and undemocratic. The party demands strict legal action against two central ministers and the VC, who forced Rohith to commit suicide," Mayawati said in a statement.
BSP supremo said that after independence such an atmosphere has been created in the country, where BJP ministers were making "mockery of constitutional dignity". The party has also sent a fact finding committee led by Rajya Sabha MP and advocate Vir Singh to Hyderabad.
The Bharatiya Janata Party (BJP), however, alleged that an opportunist Congress vice-president Rahul Gandhi is trying to score some political brownie points out of a very tragic incident in the University of Hyderabad.
BJP spokesperson Sambit Patra said the Congress and other political parties have become politically bankrupt, adding that their move to play politics over the Dalit scholar's suicide was a testimony to the fact.
"The way certain politicians, including Rahul Gandhi, has tried to buy some political brownie point out of it only points to the political bankruptcy that Congress and these political parties have run into," Patra said.
Resonating similar sentiments, another BJP leader Siddharth Nath Singh said the leaders of various political parties are visiting the Hyderabad University not for humanity or Dalit cause, but for their own political interests.
Close Story