RBI guv promises easing of lending procedure to flood-affected artisans
Reserve Bank of India (RBI) governor Raghuram Rajan on Thursday came to the rescue of the flood-affected artisans of south Kashmir's Pulwama district.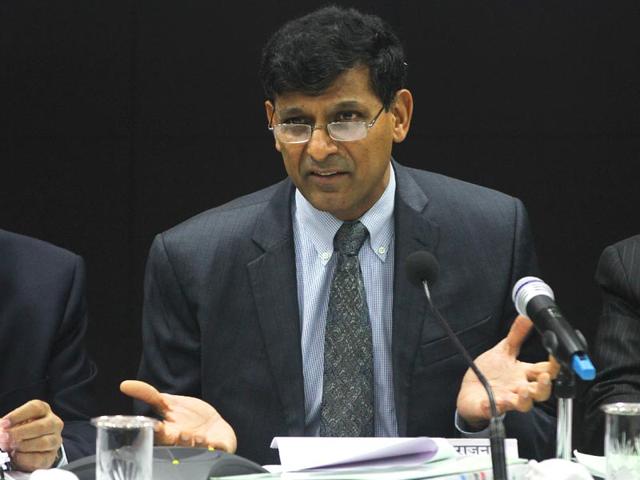 Updated on May 29, 2015 08:33 AM IST
Hindustan Times |
, Srinagar
Peerzada Ashiq
Reserve Bank of India (RBI) governor Raghuram Rajan on Thursday came to the rescue of the flood-affected artisans of south Kashmir's Pulwama district.
After holding an interaction with self-help groups of flood-affected artisans in south Kashmir's Pulwama district, 40 km away from Srinagar, Rajan said, "The issues like streamlining and easing of the lending procedures by the banks and involvement of the banking sector in rehabilitation of the flood-affected would be addressed at the earliest in consultation with the state government."
He said supporting the flood-affected people of J&K and reviving their livelihood should be at the forefront of any relief and rehabilitation effort.
Praising the dedication of the local artists, facing heavy losses due to floods, Rajan said, "Despite not having been able to sell their finished products, they are still willing to keep the traditional handicrafts alive and going."
Dr Rajan promised to discuss with the state finance minister and other agencies "as to how these beautiful products can be marketed in a big way outside the state so that self-help groups associated with these local crafts get better returns."

He said the state government has already taken some steps following the floods. "I would take up the matter further with the Union government and financial institutions and see what can be done in this regard," he said.
"Empowering flood-affected people with means to sustaining their livelihood is crucial aspect of rehabilitation," he added.

Visiting RBI governor Rajan and state finance minister Haseeb Drabu also discussed about the possibility of how financial institutions can be co-opted in reviving the local economy and reaching out to the flood-affected.
Dr Rajan, accompanied by Dr Drabu, interacted with the local representatives of business, entrepreneurs, agriculturalists and self help groups.
The RBI governor also interacted with flood-affected people of Pampore, Rajpora, Awantipora, Littar, Kakapora and other areas of Pulwama district.
"Such type of calamities damage the economic pursuits of the affected people and as such warrant cooperation and active involvement of government and financial institutions to restore normal commercial and economic activity," he remarked.
State finance minister Drabu briefed Rajan about the overall impact of the floods and the measures taken.

"Relief under SDRF norms has already been extended to the affected people like rest of the state. However, more is needed to be done to provide appropriate relief to the people of the state," said Drabu.
The RBI governor also held an interaction with students in Srinagar and met traders' bodies like the Kashmir Chamber of Commerce and Industries.
Several businessmen demanded relaxation of rules on exports being extended to Kashmir traders to revive the state economy.
Close Story
Personalise your news feed. Follow trending topics