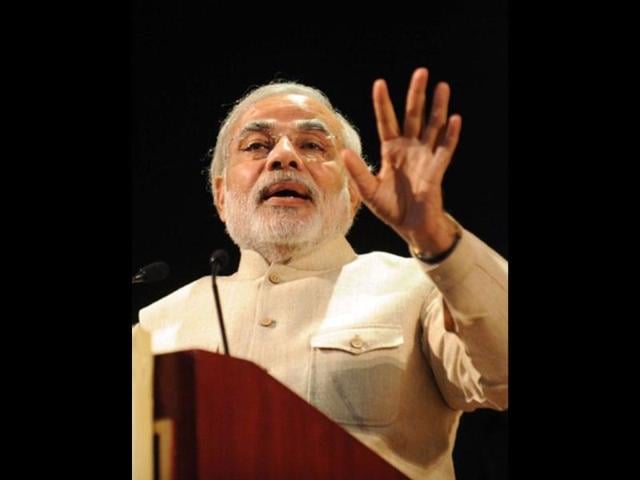 Relief for Modi in riots cases
In a relief for Gujarat chief minister Narendra Modi, the state high court on Wednesday refused to direct the state-appointed Nanavati commission to summon Modi for deposition on 2002 riots. HT reports. BJP hails court order
UPDATED ON FEB 02, 2012 02:00 AM IST
In a relief for Gujarat chief minister Narendra Modi, the state high court on Wednesday refused to direct the state-appointed Nanavati commission to summon Modi for deposition on 2002 riots.
The division bench, which passed the order on a petition of NGO Jan Sangharsh Manch (JSM), ruled that the commission was vested with discretionary powers enabling it to summon witnesses for the purpose of inquiry, therefore no direction was required.
Earlier, the inquiry commission headed by Justice GT Nanavati probing the 2002 riots had rejected the NGO's plea seeking Modi's deposition.
In 2002 over 1,200 people were killed in communal riots in the state when Modi was CM.
The state BJP welcomed the HC order. Party leader and lawyer Devang Nanavati said, "The chief minister stands vindicated. It (order) once again shows that there is no material on record as of now against the chief minister."
The Congress said legal and political issues should not be mixed. Union law minister Salman Khurshid said such matters should be either left to the court or settled politically.
The NGO's lawyer Mukul Sinha said, the NGO would now approach the SC on the issue. "It is only proper that Modi should have deposed before the commission," Sinha added.
The NGO had also demanded that Modi be cross-examined to determine if his role had been of inciting the riots or that of lack of action on the part of his government in containing the violence. It had also demanded cross-examination of the CM's staff in the case.
The NGO represents some victims and survivors of the riots.
Close