Russia hasn't dropped India from list of safe destinations: Officials
Updated on Nov 29, 2015 10:08 PM IST
Following media reports that Goa and India have been struck off the "safe destination" list by Russia, the Russian Information Centre based in Goa on Sunday clarified that a press statement it had issued earlier was misinterpreted.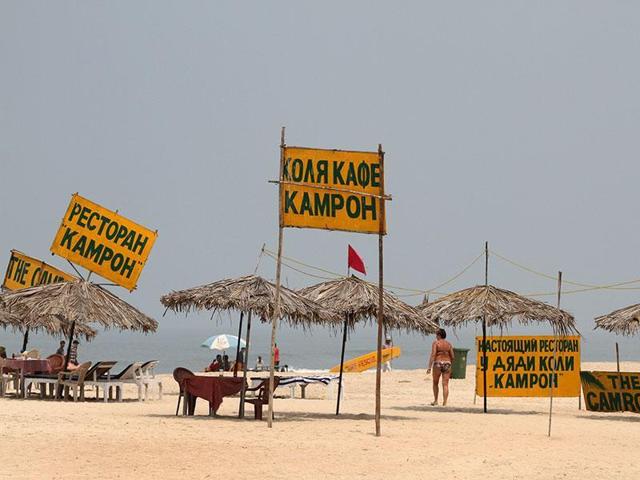 Russia on Sunday denied that India has been dropped from its list of safe destinations for tourists, with the Russian Information Centre based in Goa clarifying that a press statement issued earlier had been misinterpreted.
"Our statement did not have any information regarding removal of India from the list of safe countries or including India in the list of unsafe countries as was mentioned in several reports and headlines published in the Indian media," Ekaterina Belyakova, head of the centre, said in a statement issued on Sunday.
The centre said that its earlier statement mentioned efforts made by Russia to scout new safe tourism destinations like Cuba, south Vietnam and southern China and that the statement may have been misinterpreted.
It said the main objective was to showcase Goa as a possible alternative destination to Egypt and Turkey, which were popular with Russian tourists. Russia has suspended all flights to Egypt after an airliner carrying 224 people crashed
in the Sinai Peninsula, killing all on board, while Turkey's decision to shoot down a Russian warplane has resulted in the Kremlin announcing economic sanctions against Ankara.
"Goa has always been a favourite with Russian tourist. Such is the demand that last year, Air India resumed its Moscow flight after a gap of around 15 years. Around 50% of tourists visiting Goa in winters are Russians," said Rajji Rai, former president Travel Agents Association of India and chairman Swift Travels.
To cater to the increased traffic during winters, special charter flights are operated by Russian charter companies to bring travellers to India. Around 2.5 lakh Russian tourists visited the country in 2013.
"Thousands travel between the two countries every month and beginning November, the traffic shoots. Weather and budget make Goa a favourite for the Russians," said Rai.
For the travel industry, Rai said, Russians mean good business. "They stay here for an average 3-6 months and are an integral part of the travel industry here," he added.
Earlier reports had claimed that Russia, in its latest travel advisory, had decided to remove India from its list of safe destinations.
(With inputs from IANS)
Personalise your news feed. Follow trending topics