Sex-selection drugs linked to birth defects: Drug Safety report
Updated on Aug 02, 2015 03:18 PM IST
Illegal sex-selection drugs (SSD) consumed by pregnant women could be causing birth defects among children, said a study which established strong links between SSDs and congenital malformations.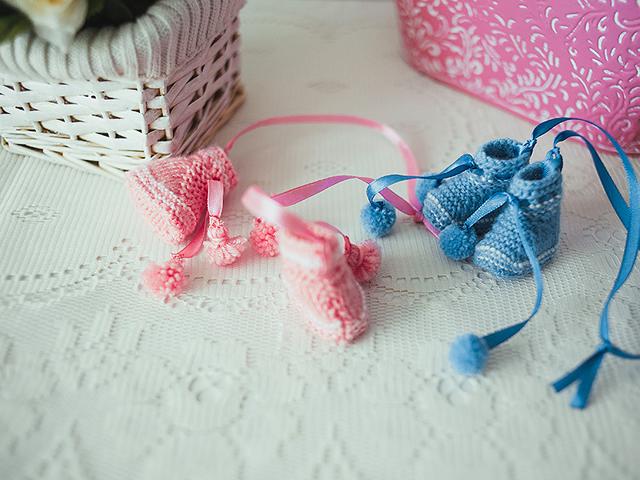 Hindustan Times |
, Mumbai
Priyanka Vora
Illegal sex-selection drugs (SSD) consumed by pregnant women could be causing birth defects among children, said a study which established strong links between SSDs and congenital malformations.
The study, published in July by Drug Safety, an international journal, said pregnant women who are given indigenous medicines with the aim of begetting a male child are at a threefold risk of giving birth to a child with congenital defects compared to women who did not consume such medicines.
Public Health Foundation of India (PHFI) and National Health Mission, Haryana, looked at a group of 175 children with congenital malformations and another 175 who had no such defect. Their mothers were asked whether they had consumed SSDs during pregnancy.
One out of every four mothers with a child with birth defects said they had consumed such drugs, which are made indigenously and available as tablets and powders. Congenital malformations in the children included neural tube faults -- defects of the brain or spinal cord -- oesophagus fistula, cleft lip palate, club foot and fused knees, apart from other visible physical defects. Neural tube defects result in paralysis, while oesophagus fistula requires newborn babies to undergo emergency surgery to seal an aperture between the wind and food pipes. Faith healers and quacks promote the belief that sex of the foetus can be altered after conception and SSDs can 'guarantee' a male child.
Sex selection
"It is impossible that the consumption of such drugs can change the gender of foetus but the study has scientifically proven that it can cause physical and behavioural harm to the child. Still, there is no data of the long term consequences of these drugs on the health of the mother and child," said Dr Rakesh Gupta, co-author of the study and additional principal secretary to chief minister of Haryana. He added that steroids in these preparations can adversely impact the unborn baby and even cause drop in the child's fertility.
The study stated that families with more than two living children were two times more likely to have a child with birth defect compared to couples with two or less than two children, suggesting the higher possibility of them taking these drugs. "Families where the first child was a girl were more likely to resort to such medications for a male child," said Dr Sutapa Bandopadhyay Neogi, lead author of the study. "For the first child, families leave everything to chance but if the first child is girl, they will try all possible means to have a male child," added Dr Neogi.
Another study had established that at least 0.5% mothers have these preparations in the hope of having a male child and if their first child is a girl, the proportion of mothers who use the drugs increases to 10%; if the couple has two daughters, it increases to 40%.
Tests on samples of SSDs revealed the presence of hormones like testosterone and phytoestrogen, apart from herbal ingredients. "Herbal medicines contain oestrogen and steroids which is known to cause malformation. Whatever is consumed during organogenesis (period when organs are being formed) will affect the foetus. That is why women are not prescribed any drugs during the first trimester of pregnancy," said Dr Ashok Anand, professor of gynaecology, Grant Medical College, Mumbai.
These preparations, researchers said, are mentioned in textbooks of alternative medicine, making them extremely popular. In fact, a few decades ago an Ayurveda college in the country was found to have a 'male baby clinic' where medications were administered to pregnant women so they beget a male child. While researching on the issue, HT found that discussions on medical portals often feature Ayurveda practitioners talking about SSDs.
Earlier this year, yoga guru Ramdev was embroiled in a controversy over his pharmacy selling a drug that allegedly promised a male child. Ramdev later reportedly said the medicine was a fertility medicine and not a drug to help conceive sons.
While the study looked at rural Haryana – which has the lowest sex ratio at birth in the country with just 861 girls born per 1,000 boys - doctors said use of SSDs is widespread across states and socio-economic groups. "These drugs cost anywhere between `250 and 500 and are used by families from different socioeconomic and education levels," said Neogi.
"States which practiced female infanticide in the past resort to these methods to have a boy. We have come across cases where pregnant women have consumed feathers of peacock and steroids during pregnancy to have a male child. Some die and others have miscarriages as such medicines are prescribed by quacks who can be found in all villages," said activist and lawyer Varsha Deshpande.
Sabu George, an activist from Delhi who has published several researches on the issue, said medical professionals, rather than traditional medicine practitioners, have a larger role to play in the "genocide" of the girl child. "How long will these authors continue doing studies on the relatively insignificant consequences of traditional practices of the people and ignore the heinous crimes done by medical professionals? These kinds of researchers trivialise the genocide of sex selection."
Defending Ayurvedic medicine, Dr Nitin Madhav Kamat, former principal of the Ayurved Mahavidyala in Mumbai said: "Pusanvan vidhi in Ayurveda is a treatment to conceive a child. The Ayurvedic textbooks prescribe treatments for having a girl as well as a boy. The science has been portrayed in bad light but people forget that the treatment can be done to have a female child also. Though it is in the textbooks, it is yet not proven. We need research to prove the efficacy."
Personalise your news feed. Follow trending topics