Tanu weds Manu Returns: Critics slam the 'revised' rating
The film reviewers' fraternity disapproves of a tabloid's decision to 'revise' star ratings of the Kangana-starrer due to its popularity.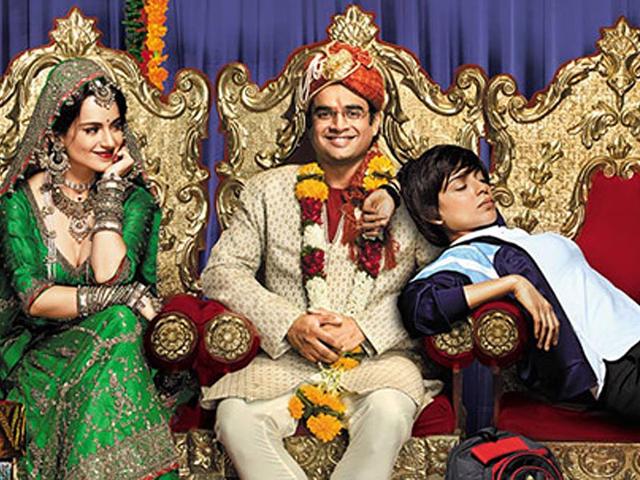 Updated on May 28, 2015 01:51 PM IST
Hindustan Times |
, Mumbai
Anjuri Nayar Singh
A Mumbai-based tabloid recently decided to change the review ratings of Anand L Rai's Tanu Weds Manu Returns from two-and-a-half to three-and-a-half stars, and the move has not gone down well among film critics.
The tabloid wrote, "Our reviewer Rahul Desai had given this week's main fare Tanu Weds Manu Returns two-and-a-half stars. Following reader feedback and research which differed significantly from him, this newspaper is upgrading the rating of the film to three-and-a-half stars." The update received much flak.
"So basically Mumbai Mirror thinks it's perfectly fine to 'revise' a rating given by its critic, because — don't be silly — what critic?" tweeted film critic Tanul Thakur, while international film critic Scott Jordan posted, "This is the worst precedent in the history of film journalism."
Film critic Anupama Chopra calls this a "sad day for film criticism". She says, "When Kenneth Turan from LA Times had given a negative review to Titanic and was questioned by James Cameron, he said that critics are not applaud meters. I agree. If critic ratings are changed like this, they hold no value."

Film reviewer Karan Anshuman also agrees. "This does not make any sense ... I don't know what's the story behind this." He also refutes rumours that the production houses put pressure on critics. "It's a misconception that film critics are paid for their reviews. This has never happened with me. A film critic has the freedom to review a film as he likes," he says.
The film's producer, Krishika Lulla, says, "I only go by audience ratings; they have already given 10 stars to the film. And, Eros never puts any pressure on critics to give any kind of ratings."
This has also led to a debate around whether star ratings should be altogether done away with. "I don't think any critic would endorse the star rating system. It is a vague way of summing up a movie," says reviewer Sukanya Verma.

Read: Praise Kangana, but don't ignore others
Close Story
Personalise your news feed. Follow trending topics