7 years on, serial blast case trial makes little headway
Updated on May 14, 2015 07:53 PM IST
On May 13, 2008 nine bomb blasts ripped through the walled city in Jaipur, leaving 71 dead and 200 injured. Seven years have down the line, the trial in the special court, set up to ensure a speedy trial in the case, has not moved much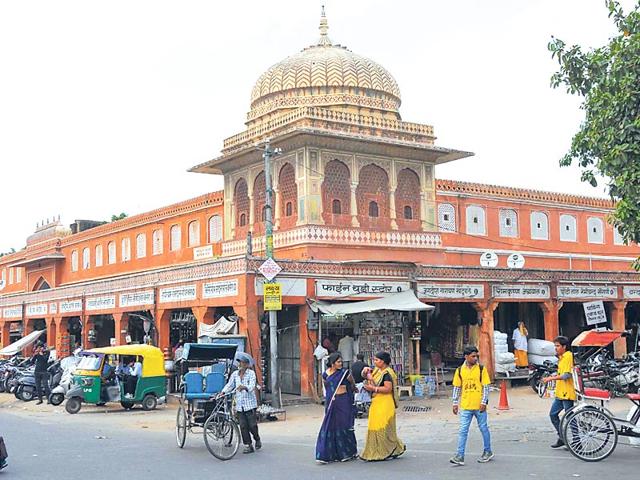 On May 13, 2008 nine bomb blasts ripped through the walled city in Jaipur, leaving 71 dead and 200 injured. Seven years have down the line, the trial in the special court, set up to ensure a speedy trial in the case, has not moved much.
While statements of around 800 people remain to be recorded and several accused still roaming scot free, the special court has not heard the case for the past one-and-a-half months in absence of a presiding judge.
This is not the first time that the case has been put on back-burner. In 2009, the then government had announced that a special court will be constituted to hear the serial blast case, which eventually started functioning in 2013.
Eventually after the trial started in the eight cases, filed against nine accused, statements of around 1,000 witnesses were to be recorded. So far, statements of only around 200 people have been recorded.
Advocate Packer Farrukh, the advocate for accused, told HT: "The police have filed charge sheet in eight cases in the Jaipur bomb blasts case. We have requested the court (that) the cases should be heard together, because most of the witnesses are common and the eight cases are of the same nature. But trial in only one case is going on. It is disturbing that the judge is not in the chair and two accused are in Gujarat."
Of nine accused, only five have been arrested till date, while four others are absconding. Charge sheets have been filed against Shabaz Hussain, Mohammed Sarvar, Mohammed Saif, Saiffur Rahman and Mohammed Salman. But the other accused in the case-Sajid Baba, Mohammed Khalid, Aariz and Shadab Malik, all hailing from Azamgarh-have not been arrested and police believe they may have fled the country.
Three of the accused in the Jaipur bomb blast case, Shabaz Hussain, Mohmad Sarvar and Mohammad Salman are in Jaipur jail. Of the accused who have been arrested, Mohmad Saif and Saiffur Rahman are lodged in a jail in Ahmedabad, as the duo is also accused in the Ahmedabad bomb blast case.
Since hearing was also on in the Ahmedabad bomb blast case, the two accused were unable to come to Jaipur for hearing due to clash of dates and pendency of trial. Finally, the special court in Jaipur ordered the Gujarat and Rajasthan governments to arrange for video-conferencing for hearing the case. But even after arrangements were made by the Rajasthan government and the video-conferencing began from 2010, the hearings have been held only intermittently. Consequently, justice has become a perennial wait for the victims' kin.
Close Story
Personalise your news feed. Follow trending topics