Centre approves land use change for shifting villages from Mukundra reserve in Rajasthan
Mar 04, 2018 09:33 PM IST
The Rajasthan forest department has got an in-principle approval from the Centre for land use change of 100 hectares near Kota to rehabilitate villagers to be relocated from Mukundra Hills Tiger Reserve (MHTR), officials familiar with the matter said
The Rajasthan forest department has got an in-principle approval from the Centre for land use change of 100 hectares near Kota to rehabilitate villagers to be relocated from Mukundra Hills Tiger Reserve (MHTR), officials familiar with the matter said.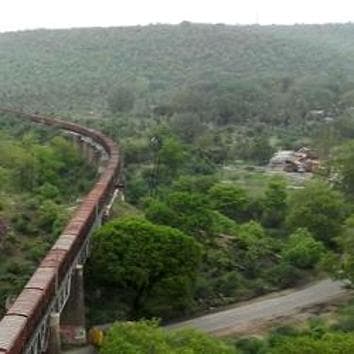 The forest advisory committee (FAC) of the Centre has given the approval for land use change of the 100 hectares of forestland in Lakhawa region to relocate villages out of the Mukundra reserve, though the villagers' demand for a higher compensation package remains a sticking point.
"An FAC team visited the territorial forestland of Lakhawa in January this year after the forest department submitted a proposal for relocation of the villages to that area," said T Mohanraj, deputy conservator of forest, MHTR.
"Later wildlife officials of the state, including chief wildlife warden GV Reddy, gave a presentation on the proposed rehabilitation at the FAC headquarters in the last week of January."
Created after merging wildlife sanctuaries of Kota, Bundi, Jhalawar, and Chittorgarh districts, MHTR currently has no tiger. The relocation of villages was proposed after the National Tiger Conservation Authority (NTCA) approved shifting of three tigers – two females and a male -- from Ranthambore National Park to MHTR.
Even as MHTR is waiting to hear the roar of the first tigers, the rehabilitation of villages located in the reserve remains a thorny issue. Of the 14 villages located inside MHTR, only two — Lakshmipura and Kharli Baori — have been relocated so far.
The remaining 12 villages will be shifted out of the MHTR in a phased manner. "Two bigger villages -- Girdharpura and Damodarpura -- will be relocated to the land at Lakhawa in the first phase," Mohanraj said.
Each villager will get around 200 square yard of land at Lakhawa, he said. "The CFAC has given in-principle approval for land use change of Lakhawa territorial forestland to make it residential for relocated villagers."
Mohanraj said, "The final approval in writing is expected to arrive within a month's time. After that the two villages will be relocated."
Residents of the 12 villages are not satisfied with the compensation offered. Based on the NTCA norms, the wildlife department had promised Rs 10 lakh to every adult and compensation for land as per district-level committee (DLC) rates. The villagers want the compensation to be hiked four times.
MHTR is spread over 759.99 square kilometre -- 417.17 sq km core area and 342.82 sq km of buffer zone.