Chinkara deaths continue unabated in Jaisalmer, 40 killed in a month
A rise in the number of chinkara deaths in Jaisalmer district after being attacked by stray dogs has put the forest department in a fix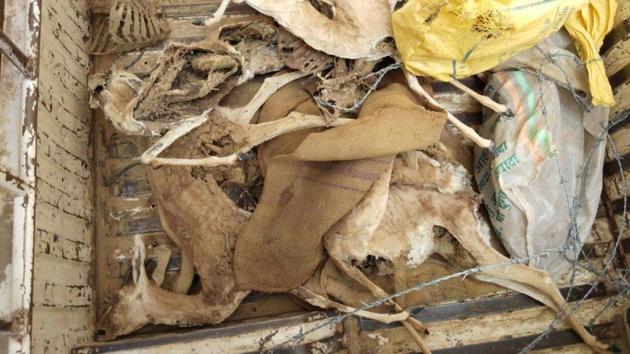 Updated on Jun 25, 2018 10:21 PM IST
A rise in the number of chinkara deaths in Jaisalmer district after being attacked by stray dogs has put the forest department in a fix. After the death of nine chinkaras (Indian gazelle) on Saturday, three more died on Sunday taking the toll to more than 40 in the past one month.
The deaths have created deep resentment among wildlife lovers in the state. More than 20 chinkaras were killed after getting trapped in a fence while searching for water. A large number of people protested against the death of the chinkaras. Wildlife experts have urged the forest personnel to provide security to these animals.
On Sunday, three chinkaras got stuck in a fence in Lathi police station area in Jaisalmer. Eyewitnesses said that the chinkaras were being chased by wild dogs. While one chinkara died on the spot, two others died at a veterinary hospital.
Divisional forest officer (DFO) Ashutosh Jha said that dog menace is a big problem, particularly in Lathi, Dholia, and Khetolai areas. "According to WII directives, stray dogs are being sterilised. We have also written to the administrative officials in this regard and will soon launch a sterilisation campaign," he said.
The chinkaras are categorised under Schedule-1 of the Wildlife (Protection) Act, 1972. There was a time when there were a number of them in the Aravallis, but their population has declined alarmingly since then due to increased infrastructure development and biotic interference.
According to wildlife officials, some of the reasons why the chinkaras are considered an endangered species are the changed cropping pattern, conversion of sandy hills into the plain cultivated land, excessive use of chemical spray on crops and sowing of chemically treated seeds.
Close Story
Personalise your news feed. Follow trending topics