Country's 7th, Rajasthan's second spices park ready for opening
The country's seventh and Rajasthan's second spices' park, which has been established for the export promotion of coriander, is ready for inauguration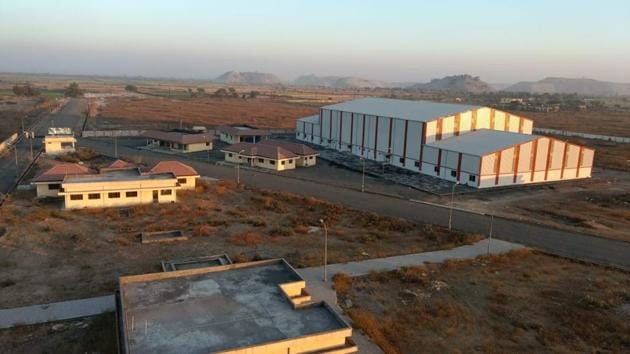 Updated on Jul 16, 2018 10:14 PM IST
Hindustan Times, Kota | By Aabshar H Quazi
The country's seventh and Rajasthan's second spices' park, which has been established for the export promotion of coriander, is ready for inauguration.
The park, in Kota's Ramganjmandi, also known as Rajasthan's coriander hub, has been built at the cost of Rs 15 crore.
Exporters will set up processing, packaging and export units at the park where coriander and cumin, procured from farmers, will be cleaned, grounded, processed, packaged and exported.
Sources revealed that the spice park was sanctioned by the former Congress government at the Centre and they had allocated land in Ramganjmandi in 2010-11. The park was constructed under the tenure of the current BJP-led state government.
The export promotion officer, spices park, Ramganjmandi, Ashish Jaiswal said that the Spices Board India, under the Union commerce ministry, has set up the park at Ramganjmandi.
Set up in on 30 acres of land in Namana area, the park houses a public processing unit where farmers will be able to bring their coriander and cumin on a particular day in a week for enhancing the quality of the spices to make it export quality at nominal prices, while the exporters will be able to process the spices here on the rest of the days of the week.
"This public processing unit, spread across 19,000 square feet, has the capacity to process 750 metric tons of coriander per hour," he said.
A Kerala-based company has been entrusted with the responsibility of running the public processing unit, said Jaiswal. "Apart from the establishment of the public processing unit, industrial plots would be allotted to 17 coriander and cumin exporting firms, which will transform raw coriander and cumin of farmers into export quality spices," he said.
These 17 exporters are from Kota, Ramganjmandi, Jaipur, Jodhpur, New Delhi, Tamil Nadu and Kocchi, he said.
"Earlier, farmers and exporters were affected as there were middlemen at the mandi. Now, when exporters set up their export promotion units at the park, farmers will be able to get better prices for their produce as there will be no middlemen involved," said Jaiswal.
According to the horticulture department figures, around 1.54 lakh metric tons of coriander is produced in around 1.01 lakh hectares in Kota division, which is 90% coriander production of Rajasthan and around 70% of India.
Close Story