Income tax inspector held for killing wife, body buried at Vadodara house
The body has been sent for a post-mortem.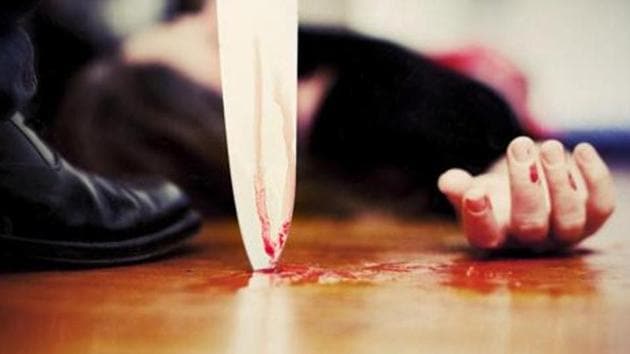 Updated on Apr 22, 2018 10:06 PM IST
The Jaipur police on Sunday recovered the body of a 23-year-old woman who was allegedly murdered by her husband, an inspector with the income tax (I-T) department, on April 12 and buried her body on the premises of a rented house in Vadodara.
"The body was buried about 6-7 feet deep in the ground. It is still intact and will be sent for a post-mortem," said Kavendra Singh Sagar, assistant commissioner of police, Malaviya Nagar.
The body was unearthed by a team of Jaipur police from the Vadodara house a day after the police cracked the mystery which has given the cops sleepless nights for over 10 days.
Munesh Foujdar had gone missing on April 11 and a missing person report was lodged by her father-in-law on April 12, the police said. Lokesh Choudhary, Munesh's husband, who worked in Vadodara, came to Jaipur on April 13 and started pressuring the police to find his wife, said Krishna Kumar Meena, sub inspector (SI) at Gandhi Nagar police station.
"On Lokesh's suggestion that his wife has been abducted by bike-borne men, we obtained the CCTV footage from the area. We spent three days tracking everyone who looked even a little suspicious but no clue leading to the woman emerged," said the SI. "Munesh's roommate then told us that they had gone out to have fruit juice on April 11 evening when she received a call from her husband."
Lokesh told her that both their lives were in danger and she should immediately switch off her phone and come with a friend of his to Vadodara, Munesh's roommate told the police.
"The roommate informed the hostel owner who then informed Lokesh. The fact that Lokesh took two days to come to Jaipur after learning of her wife's disappearance aroused suspicion. Moreover, Munesh's father told us that when he asked for Lokesh's phone, he deleted all data from his phone. This confirmed our suspicion," said Meena.
After interrogation, Lokesh confessed to having killed his wife with the help of a friend and burying her. He was in a relationship with another woman and wanted to get rid of his wife, the police said. The hunt for Lokesh's friend, who assisted him in the gruesome crime, is still on.
Lokesh and Munesh got married in February 2017 but then Lokesh started an affair with another woman, he sent Munesh to Jaipur and asked her to prepare for a competitive exam. Munesh was living at the Jaipur hostel for a little over a month.
Close Story
Personalise your news feed. Follow trending topics