Padmavati row: Former Mewar royal complaints to Irani against Prasoon Joshi
In the letter with subject line 'Questionable conduct and consequences, perhaps including the removal of Mr Prasoon Joshi,' Singh has raised several issues with the minister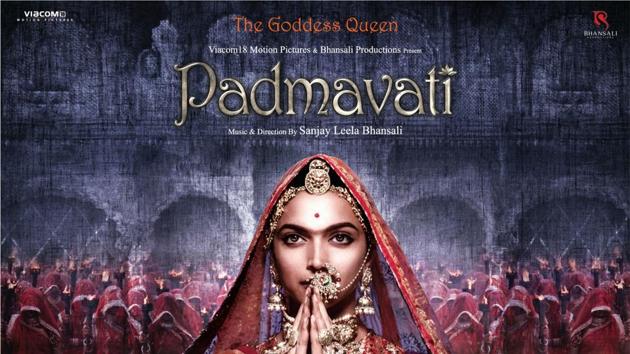 Updated on Dec 31, 2017 07:04 PM IST
A day after the censor board said it would clear the controversial Bollywood film Padmavati with certain changes, a prominent member of erstwhile royal family of Mewar, Mahendra Singh, complained to Union information and broadcasting minister Smriti Irani against the conduct of CBFC chief Prasoon Joshi.
In the letter with subject line 'Questionable conduct and consequences, perhaps including the removal of Mr Prasoon Joshi,' Singh has raised several issues with the minister. He has also attached a copy of the letter written by his son Vishwaraj Singh to Joshi on Saturday.
"I write to bring on record the questionable conduct of Mr Prasoon Joshi, chairman of the CBFC in certifying the film 'Padmavati' as established from the above letters and newspaper reports," Mahendra Singh stated in the letter, while also mentioning the letter written by his son to Joshi, in which he had called the censor board "ignoble and unprofessional."
Mahendra Singh, 75, is the eldest son of late Maharana Bhagwat Singh, the 75th ruler of Mewar dynasty. His younger brother Arvind Singh was one of the three members of the special advisory panel, which had examined the film in Mumbai on December 28. The brothers have a long running property dispute and the matter is in the court.
The letter to I&B minister further states, "The invitation to join the panel was extended by Mr Joshi and in response he was asked for some clarifications including the genre of the film, how the CBFC would treat objectionable sequences and the responsibility of the panel, including if its findings would be advisory or binding in nature."
The letter further states, "The conduct and statements of Mr Joshi makes one question the intentions and role of the CBFC, as one set of panellists was invited and then the film was clandestinely shown to another set. The impression being given is that the panellists who have seen the film are in agreement with the movie being released with the above stated modifications.
It is, however, reliably learnt that none of the panellists is in agreement with the film, two of them going on record stating the same."
"The matter of the movie likely to cause social unrest has found its way in the media. There has already been an adverse impact that is likely to increase should the movie be released," states the letter.
Mahendra Singh said, "Mr Prasoon Joshi has not considered all the factors and this public deception pulled off on his watch suggests incompetence and/ or complicity. Such hurried certification and continuing misrepresentations can only bring disrepute to the CBFC."
On Saturday, Joshi had stated, "The members of the panel had insights and also some reservations regarding the claimed historical events and socio-cultural aspects in the film, which were duly discussed at length. This was an unprecedented and tough situation. I am glad that following a balanced approach we resolved the task at hand in a pragmatic and positive manner."
Close Story