Soon, hydroponics to increase production of vegetables in Raj
The crop will be grown vertically to accommodate more plants in the same area, increasing yield.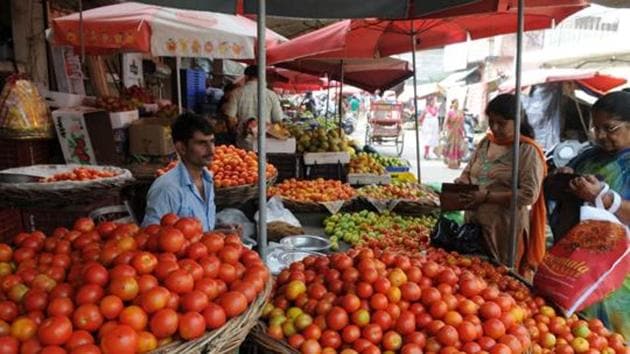 Updated on Jan 14, 2018 08:37 PM IST
The agriculture department of Rajasthan is planning to experiment with the use of hydroponics technique in the cultivation of a few vegetables. An Australian delegation visited the government's centre of excellence at Bassi in Jaipur district recently to study the prospects of introducing the technique in the state.
"Soon, the Australian government will send a formal proposal for sharing this technique with Rajasthan, after which the work will start," said Prabu Lal Saini, the state agriculture minister.
Hydroponics is a method to grow plants without soil, using mineral nutrient solutions in a water solvent.
The three-member delegation, including South Australian government's investment manager (Indian trade) Rahul Ranjan and Australian firm Ironwood's chief consultant Mark Cody, studied the site and infrastructure at the centre for two days beginning January 11.
Saini said that hydroponics technique would be used in the farming of tomatoes, cherry tomatoes, cucumber (kheera) and coloured capsicum. The farming of these vegetables will be done in 4,000 square metre area in Bassi. Use of the technique would increase the yields manyfolds, he said.
"Generally, yield per plant of tomato in three months is around half a kg and when grown in poly house the yield increases to 5-6kg per plant in six months, but through the hydroponics technique, the yield per plant will increase to around 65-70kg per plant in 10 months. Similarly, yield of coloured capsicum and cucumber is around 4kg per plant, which will increase by six times to 24kg per plant," he informed. "Such innovations will help in doubling the income of farmers," he added.
The crop will be grown vertically to accommodate more plants in the same area, thus increasing the yield. "More production of vegetables will help in curbing hike in prices and common man can get quality vegetables at affordable prices," he said.
Once it is started at Bassi, hydroponics will be propagated to farmers in the state, he said. Even during these two years of pilot move, an Indian version of hydroponics technique will be developed so that farmers can afford it, he added.
The agriculture department has sanctioned ₹13 crore for the two-year project starting from June this year. Saini said the department has constituted a committee to speed up the project. The project will be supervised by Rajasthan Olive Cultivation Limited (ROCL).
Close Story
Personalise your news feed. Follow trending topics