SUV runs over four labourers sleeping on footpath in Jaipur
Updated on Aug 31, 2018 08:52 PM IST
Police suspect the driver was drunk when he crushed people near a railway station.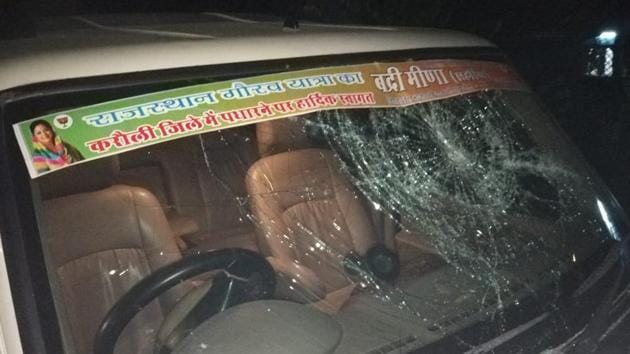 A speeding SUV with a suspected drunk driver at the wheel ran over four labourers sleeping on a footpath in front Saras Dairy near Gandhi Nagar Railway station late Thursday night, police said.
The driver of the SUV was arrested almost immediately after the accident and was taken to the Sawai Man Singh hospital for tests.
"The accused has been identified as Bharat Bhushan Meena (35), a native of Karuli district. Prima facie it appears the accused was under the influence of alcohol," said Kavendra Singh Sagar, additional commissioner of police, Jaipur (East).
Sagar said the four were seriously injured. Initially, the victims were rushed to Jaipuria Hospital but the doctors there have referred them to trauma ward of Sawai Man Singh hospital. The driver is said to have been lone occupant of the car.
The windscreen of the car had a sticker of a BJP leader from Karauli, Badri Meena on it.
The four victims have been identified as Jagmohan Meena of Dausa, Sitaram Yadav from Madhya Pradesh, Shahid Khan of Bharatpur and Nanuram Bairwa from Budni district of Rajasthan.
Personalise your news feed. Follow trending topics