Two tigresses to be shifted to Mukundra soon
After the resolution of a deadlock between the National Tiger Conservation Authority and the state forest department, two female tigresses will now be shifted to the Mukundra Hills Tiger Reserve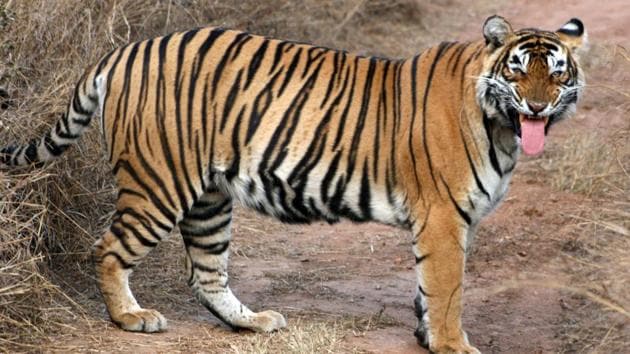 Updated on Jun 26, 2018 10:04 PM IST
After the resolution of a deadlock between the National Tiger Conservation Authority (NTCA) and the state forest department, two female tigresses will now be shifted to the Mukundra Hills Tiger Reserve.
During a meeting between the state wildlife department officials and NTCA officials in New Delhi on Monday, NTCA gave its nod to shifting of two female tigresses to the reserve. Tigresses T-99 and T-102 will be relocated to Mukundra.
Confirming the news, chief conservator of forest and field director Ranthambore YK Sahu said, "We have received permission from NTCA to shift two tigresses to Mukundra." He said the tigresses will be shifted one at a time so that they can adjust to their new surroundings.
According to sources, the state forest department had already sent a detailed project report on the relocation of the tigresses to the NTCA.
Before shifting of these tigresses, NTCA will visit Mukundra and take stock of the situation. However, rain can become an obstacle. Monsoon has already hit the Ranthambore reserve on Monday and translocation of the tigresses can become a difficult task.
Earlier, a tiger (MT-1 or T-91) had been relocated to Mukundra in April. The shifting of the tiger from Ramgarh Vishdhari sanctuary in Bundi to the Mukundra Hills Tiger Reserve (MHTR) has snowballed into a confrontation of sorts between the Rajasthan government and the NTCA. The translocated tiger, T-91, had strayed into the Vishdhari sanctuary from Ranthambore Tiger Reserve.
Taking objection to the shifting of T-91 from the Vishdhari sanctuary, NTCA asked the Rajasthan chief secretary to take disciplinary action against the officials for violating the Wildlife (Protection) Act, 1972 during the translocation. The apex tiger body's letter said T-91 was captured near the sanctuary for translocation to MHTR without prior concurrence of NTCA.
The NTCA has said that the state forest department was bypassing them. After this, the differences between NTCA and the forest department had further widened. The state government had then written to the NTCA assuring them of taking corrective measures.
NTCA had approved the relocation of three Ranthambore tigers — two female and a male – to MHTR in September last year.
Close Story
Personalise your news feed. Follow trending topics