Zaila Avant-garde, 14, becomes first African-American to win Spelling Bee
After winning several Guinness World Records for dribbling multiple basketballs at a time, 14-year-old Zaila Avant-garde becomes the first Black contestant to win the 90-year-old Scripps National Spelling Bee competition by correctly spelling 'Murraya'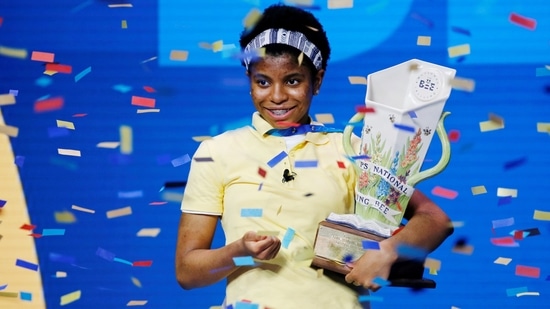 Updated on Jul 09, 2021 08:00 AM IST
Zaila Avant-garde, 14, won the Scripps National Spelling Bee on Thursday by correctly spelling Murraya, a genus of plants, becoming the first African American to win the 90-year-old competition, which was cancelled last year because of the coronavirus pandemic.
Also an accomplished basketball player who holds several Guinness World Records for dribbling multiple basketballs at a time, Avant-garde, from New Orleans, is the first Black contestant to win since Jody-Anne Maxwell of Jamaica in 1998. Maxwell was also the first winner from outside the United States.
Follow for more stories on Facebook and Twitter
This story has been published from a wire agency feed without modifications to the text. Only the headline has been changed.
Close Story