Casual sex before marriage? What do Indian parents think about it?
Most urban families are aware that their daughters may be having casual sex before marriage, but unlike Amitabh Bachchan's character in a recent film, not many parents acknowledge it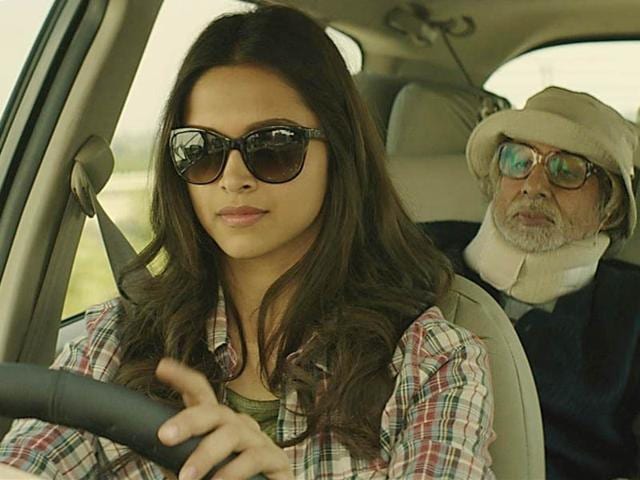 Published on May 21, 2015 05:19 PM IST
Hindustan Times |
, Mumbai
Sonashree Basu
In the recently released film, Piku, Deepika Padukone essays the title role of a 30-something woman dealing with the eccentricities of her father, played by Amitabh Bachchan, and the pressures of her job. As a result, she has no time left for relationships. However, when quizzed by her aunt about her sex life, she blatantly tells her family that it's a 'need' that has to be taken care of. Her father in the film is well aware of this need too, as he is quick to tell a prospective suitor for his daughter that she is not a virgin.

Fast-paced lives have left many youngsters with no time for committed relationships, leading to casual dating and even sex. However, how many parents are accepting of this fact?

Candid confessions
Priti Choudhury, 33, a PR consultant, feels if parents and children communicate like friends, irrespective of their age, it's not difficult to discuss their sex lives with each other. "I don't believe in marriage. My parents know about my casual fling, and they have accepted my stance on the matter," she says.

Another example is of Sulagna Sengupta, a 37-year-old media professional, who split with her fiancé because he had issues with her worrying too much about her parents. Being the only daughter, Sengupta's priority was looking after them in their old age. "I did not want to be committed in a way that I would have to forgo my family, and lead my life according to someone else's whims and fancies," she says, adding, "I have dated men casually, and been intimate with them too."

Sengupta's mother has been supportive of her lifestyle all along. "She had lost faith in long-term relationships, and I wasn't sure whether we would find the right guy for her to marry. She told us about the men she had lived with, and we were initially hesitant about this kind of arrangement, but gradually, we accepted it," says Kamalini Sengupta, 72.

Reality bites
However, only a handful of parents seem to be okay with their daughters having casual sex.

"Most women feel even though their parents accept that their children are dating someone, they don't want to know about it or acknowledge the physical aspects of the affairs. Besides, a no-strings-attached or need-based relationship is not something most parents are comfortable with. Talking about sex prior to marriage still remains a taboo," says Kinjal Pandya, a relationship counsellor.

Neha Singh, 28, a brand manager with a multi-national company, shared details of her sex life with her parents, but the move backfired. "My mother would keep pushing me to get married, but I had my career to concentrate on. I was physically involved with a guy, but I was hesitant to tell her about it. When I did, all hell broke loose. She was devastated and severed ties with me," says Singh, who has not had any communication with her Bhopal-based family in over a year.

Similarly, the fear of losing her family members has prompted Swati Bharrech, 28, a BPO employee, to stay mum about her sex life. She explains, "If you bring a guy home, parents tend to ask if your relationship is serious, and then questions about marriage arise. I am physically involved with a colleague I am dating, but I don't know if I want to marry him. I can't say this to my parents since I hail from a conservative Gujarati household, otherwise they will disown me."
(All names changed on request)
Close Story
Personalise your news feed. Follow trending topics