Doctors highlight common women's health issues to know about
Updated on Mar 11, 2022 10:44 AM IST
Women play a pivotal role in family's well being and it is about time that the family ensures that women's health be prioritised while common conditions do not go undiagnosed. Check out this list of common women's health issues to know about, as shared by the doctors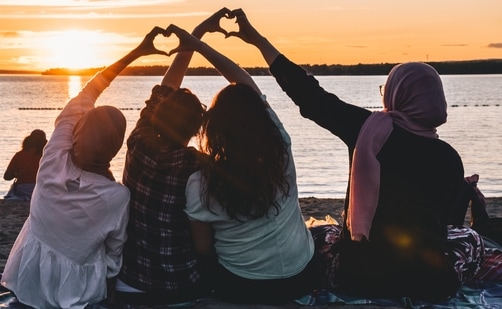 Some physical and mental health issues affect women differently and more commonly but most drug trials do not include female test subjects and many women's health conditions go undiagnosed. Women, by nature, tend to put family before self and consequently, health of women usually takes a back seat but since they play such a pivotal role in a family's well being, it is essential that this be rectified and about time that the family ensures that the women undergo regular health checks.
In an interview with HT Lifestyle, Dr Archana Dinesh B, Senior Gynaecologist at Kamineni Hospitals in Hyderabad, listed common women's health issues to know about:
1. The most common problems in all age group are irregular menses, white discharge, pain during menses, urinary infections. Normal Menstrual cycle in a healthy women can be anywhere between 24-38 days, anything less or more needs attention. Women with delayed or absent periods, obesity, excess facial hair, acne or skin pigmentation could be suffering PCOD and should consult their doctor.
2. White discharge is most common problem faced by us. Anything which causes itching, soreness, burning micturition, pelvic pain and Post Coital eczema discharge with or without bleeding is pathological. To avoid this is to maintain good menstrual hygiene like keeping private parts clean and dry, trimming pelvic hair with scissors and not shaving or hair removals creams or waxing, change of pads every 4 hours, tampons every 6 hours, menstrual cups every 8-10hrs.
3. Every sexually active women should get Pap smear and HPV test every 3years compulsory.
4. Usually working women, school/college going girls avoid water intake and answering natural call to avoid using public toilets. This causes urinary tract infection, Renal calculi.
5. Dysmenorrhoea or pain during menses is another issue we have to deal with. Hot water packs, coriander tea and green tea can give some relief. If unbearable or associated with vomiting, giddiness, loose motion or headache, consult with gynaecologist.
Pointing out stress and mental disorders as another common women's health issue, Dr Raksha Madhu, Consultant-Obstetrician and Gynaecology at Altius Hospital in Bangalore, said, "Mental health includes emotional, psychological and social wellbeing. It affects the way we think, feel, act, makes choices and relate to others. Mental disorder can affect men and women differently, disorders more common in women being depression and anxiety. Premenstrual dysphoric disorders, premenstrual depression, perimenopausal depression, all are perineal depression."
Suggesting tips for self-care to maintain mental well-being in women, Dr Raksha Madhu listed:
1. Regular exercise: Min 30 to 45 minutes of any form of exercise like walk, Yoga, along with pranayama and meditation helps boost your mood and improves your health.
2. Food discipline: Healthy diet with regular meals and staying hydrated improves your energy and focus throughout the day.
3. Make sleep a priority: Make a sleep schedule and make sure you are getting enough sleep.
4. Try a relaxing activity: Relaxation and wellness programme may be incorporated like meditation, muscle relaxation, breathing or pranayama exercise, singing, listening to music, or perusing one's hobbies. Schedule regular time for such activity.
5. Set goals and priorities: Decide what must get done and what can wait.
6. Practice gratitude, focus on positivity and stay connected.
She recommended seeking help in case of distressing symptoms for 2 weeks or more like, difficulty in sleeping, difficulty in concentrating, loss of interest in previously events enjoyed, inability to perform usual day to day responsibility and functions, struggling to get out from bed because of mood or appetite changes.
Solution to common women's health issues:
Dr Gayathri Karthik Nagesh, HOD and Consultant - Obstetrics and Gynaecology at Manipal Hospital, advised, "Awareness about health problems in the various age groups like PCOS, endometriosis, availability of vaccination against German measles and cancer of cervix for the younger age group, screening for breast lumps and precancerous changes in cervix with periodic Paps smear testing is a must subsequently."
She added, "Understanding changes of the psyche in premenstrual syndrome and at menopause and empathising with women's pain during their periods and in those with endometriosis will go a long way in allaying their pain and producing relief. Awareness of the latest technologies available for surgical remedies of various problems like fibroids, prolapse, stress incontinence helps in resolving their problems early in the course of disease. It is imperative that women undertake regular yearly health check-ups to ensure that diseases like pre-cancer and cancer are picked up early. Early detection and prevention are always better than cure. Let us resolve to let the women in your lives get what they truly deserve- the first of the regular annual check-ups."
Personalise your news feed. Follow trending topics