Four-day work week gets big thumbs up from Gen-Y
May 29, 2021 06:27 PM IST
Young professionals in the city are game for this refreshed working environment, for they believe the move will give them much-needed time to focus on their well-being
The second wave of Covid-19 has wreaked havoc on mental health affecting our day to day functioning. But amid the tough times, several companies have stepped up to provide comfort and relief to its employees by introducing a four-day work week. While some firms have fixed the off days — either Wednesday as a mid-week off or Friday to make it a long weekend — others have given employees the liberty to choose a day as per their convenience. The move is initiated to look after one's well-being, avoid burnout and cope with psychological impact of the current situation.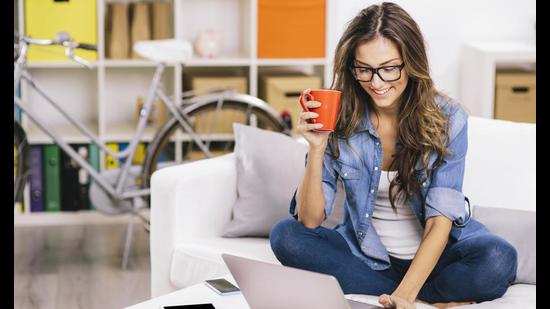 Young professionals in the city are game for this refreshed working environment, for they believe the move will give them much-needed time to focus on their well-being.
Stay tuned with breaking news on HT Channel on Facebook.
Join Now
"A long weekend comes as a great break to unwind and solely work on oneself by picking up a new hobby or learning a new art," shares Prateek Ailawadi, 29, an IT professional.
For others, it serves as an opportunity to spend quality time with family. "Many have lost their loved ones to Covid-19. Getting to spend extra time with family is a blessing and crucial in the present scenario," says Sushant Aggarwal, 25, a chartered accountant.
Agrees Chavvi Dua, 31, who works at an advertising agency. She says, "Seeing friends and relatives go through troubled times has only increased anxiety and added to the trauma building up since last year."
Meanwhile, health experts are of the view that a four-day work week would make people more mindful of their professional responsibilities, and also increase productivity. Elaborating on the same, psychologist Sanjoni Sethi says, "The reason for this growth is following an approach at work that includes the use of smart goals, less cognitive switch between target work and other distractions. The positive impact of this on mental health is increased motivation and higher sense of achievement, rather than prolonged stress of unfinished/pending work."
"An extra day provides people an opportunity to invest in their mental well-being," adds Sethi, emphasising that one should use the extra time to engage in yoga and meditation, or to learn a new skill.
The work from home regime has also hampered relationships due to burnout as employees try to work beyond capacity. But this, too, can be fixed by revamping work schedules, feels Ekta Dixit, life and relationship coach. "The four-day work week will give people the freedom to structure the week — first four days for work and the other three for personal leisure and family activities, to bond more. It works as a reward system," she says.