Stage 0 cancer: Warning signs, chances of survival and treatment options
Jan 31, 2023 08:59 PM IST
There are different stages of cancer and each stage denotes how far the cancer has grown or progressed to nearby tissues. Here's all you want to know about Stage 0 of cancer
Cancer is a much-dreaded disease and even the mere mention of the C-word is enough to send shivers down the spine. However, if spotted early, the chances of survival increase significantly and one can expect a better quality of life. There are different stages of cancer and each stage denotes how far the cancer has grown or progressed to nearby tissues. Stage 0 cancer is the actually the pre-cancerous stage when abnormal cells that look like cancer are found in the place of origin and are yet to become cancerous. However, they may become malignant at some point. At Stage 0, cancer can be successfully treated with effective treatment. According to the National Cancer Institute, the five-year survival rate for localised stage 0 cancers is 99%. (Also read: 5 daily habits that are increasing your risk of esophageal cancer)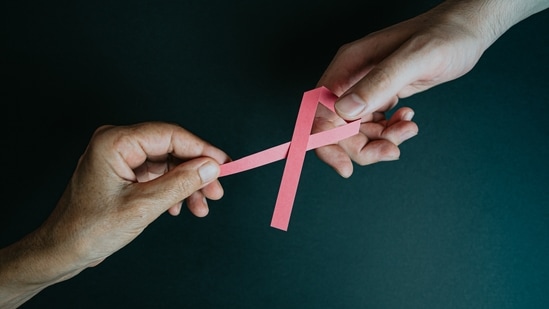 What is Stage 0 cancer
"Stage 0 cancer, also known as carcinoma in situ, is cancer that is confined to a single area and has not spread to other parts of the body. It is the earliest form of cancer, and if detected early, can often be cured with minimal treatment. It is important to remember that even though it is called cancer, it does not necessarily involve a malignant tumour. It is a pre-cancerous condition, which means that there are abnormal cells that have the potential to become cancerous. It is possible for these cells to remain in the body for quite some time before they develop into cancer," says
Dr Tejinder Singh, Consultant Medical Oncology, Apollo Cancer Centres, Navi Mumbai.
Warning signs of Stage 0 cancer
- A lump or bump that persists
- Skin changes, such as a sore that won't heal or a mole that changes
- Abnormal vaginal bleeding
- Unusual discharge from the nipples
- Difficulty swallowing
- Changes in the bladder or bowel habits
Stage 0 cancer: Chances of survival
"Stage 0 cancer is highly treatable, and if diagnosed and treated early, survival rates can be excellent. In fact, according to the National Cancer Institute, the five-year survival rate for localized stage 0 cancers is 99%. This means that 99% of people diagnosed with stage 0 cancer will be alive five years after their diagnosis," says Dr Singh.
Treatment options for Stage 0 cancer
"The most common treatment for stage 0 cancer is surgery. This involves removing the cancerous cells from the affected area. In some cases, hormonal therapy or radiation therapy may be recommended to destroy any remaining cancer cells," concludes Dr Singh.