Setting boundaries in relationships: How to protect your needs and priorities
Feb 04, 2023 06:05 PM IST
When it comes to relationships, boundaries are key. They help us communicate our needs and wants clearly, while also respecting those of our partners. But let's face it, setting boundaries can be challenging, especially when emotions run high
When it comes to relationships, boundaries are key. They help us communicate our needs and wants clearly, while also respecting those of our partners. But let's face it, setting boundaries can be challenging, especially when emotions run high. You may find yourself feeling guilty for saying "no" or struggling to express your needs in a way that is heard and understood. It's important to remember that setting boundaries are not about being selfish or rigid. It's about taking care of yourself and creating a healthy and fulfilling connection with others. It's about standing up for yourself and what you need in a relationship.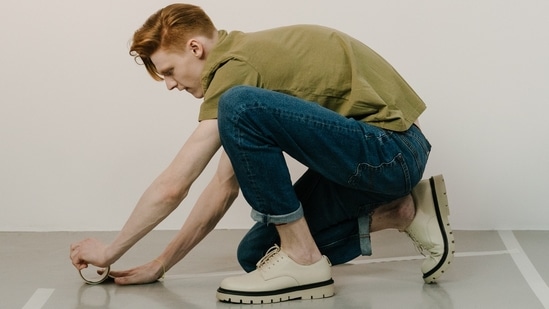 But where do you even begin? How do you communicate your needs effectively? How do you establish consequences for crossed boundaries? And most importantly, how do you do all this without damaging the relationship? In this article, we will explore various strategies for setting boundaries in relationships.
Identify your own needs and wants
The first step in setting boundaries in relationships is to identify what you need and want from the relationship. This includes both physical and emotional needs, such as the need for alone time, respect, or honesty.
Communicate your needs and wants clearly
Once you have identified your needs, the next step is communicating them to your partner. This can be done through direct and assertive language, such as "I need to have some alone time," or "I need to feel respected in this relationship." It is important to be specific about what you need and to express it in a non-threatening manner.
Learn to say "no"
One of the most important aspects of setting boundaries in relationships is learning to say "no" when necessary. This can be difficult, especially when we feel guilty or want to please others. However, saying "no" is an essential tool for protecting our own needs and wants. It may take some practice, but learning to assert ourselves and set limits is essential for maintaining healthy relationships.
Establish consequences for crossed boundaries
It is important to establish consequences when your boundaries are crossed. This can be a difficult conversation to have, but it's important to be clear about what will happen if your boundaries are not respected. This might include ending the relationship or taking a break.
Be consistent and firm
Consistency and firmness in enforcing boundaries are crucial. If we are inconsistent in our boundaries, it can be difficult for our partners to understand what we need and want and this can lead to confusion and frustration. Being firm and consistent in our boundaries will help our partners understand that we are serious about our needs and wants.
Seek support when needed
Finally, it is important to seek support when needed. Sometimes, we may need help setting boundaries or communicating our needs to our partners. This might include seeking the help of a therapist, counselor, or coach.
This is not a one-time fix. It's a process that takes time and effort, but with practice, you can learn to set boundaries that work for you and your relationships. It's time to take control of your relationships and create the connection you deserve.