Twitter can't get enough of this blue-eyed Pakistani Chaiwala
A new social media sensation was born, after women started swooning over a viral image of a handsome tea-seller in Pakistan.
lifestyle
Updated: Oct 19, 2016 10:47 IST
We're talking about Internet's new crush, a handsome tea-seller A.K.A. social media's #ChaiWala from the streets of Islamabad, Pakistan.
The social media sensation started when Javeria (Jiah Ali), a Pakistani photographer who credits her work as Jiah's Photography posted this image on her Instagram account.
According to the photographer, her first two shots of the tea-seller were of him looking down, concentrating on the chai he was making. But the viral moment was captured seconds after he looked up at her.
"He shied away, smiling, as soon as he saw me," she told BuzzFeed.
Since then, the young man pouring tea has caught the fancy of Internet users on social media.
In other news, here's the #ChaiWala from Pakistan taking the Internet by storm...could do with desi chai right now actually. pic.twitter.com/MbuJoHZe0R

— Noreen Khan (@DJNoreenKhan) 17 October 2016
Pakistani girls are drooling over that chai wala and you accuse us of being gold-diggers.

— Rubab (@ItCouldBeRubab) 16 October 2016
India-Pakistan tensions were fair game for those on the #ChaiWala bandwagon.
Surgical Strikes on Indian girls though Pak #ChaiWala . Do we really need to unleash our other weapons? 😉😜😉😜😉😜 pic.twitter.com/28AnCEGQWG

— Sohail Cheema MD (@sohailcheemamd) 17 October 2016
But others saw the unsuspecting tea-seller as the only hope for peace between the two sparring countries.
Pakistan has #ChaiWala looking like this. Please dont bomb it, thanks. 😢😍 pic.twitter.com/uK4GhC4dik

— Shruti :) (@shruti_writes) 17 October 2016
Clearly #India-#Pakistan tensions have eased; a handsome Islamabad tea-seller is the top-trending topic in the region (& world!). #ChaiWala

— Michael Kugelman (@MichaelKugelman) 17 October 2016
It was only a matter of time before someone decided to compare Pakistan's new Internet sensation with the other famous #ChaiWala of India.
New crush of girls #chaiwala #ChaiWala pic.twitter.com/fVxpur4DGP

— Kamil Mehar (@mehar_kamil) 18 October 2016
After the photo went viral, the photographer went back to find the man, hoping to meet him again, she told IBTimes. And soon, her wish came true.
We couldn't help notice that the #ChaiWala story mirrors that of Jeremy Meeks – the 'hot mug-shot guy' -- who became the internet's collective crush after a mug-shot of him posted by police authorities went viral. Meeks went on to become a model after he was released from prison -- and our #ChaiWala has already bagged a few offers.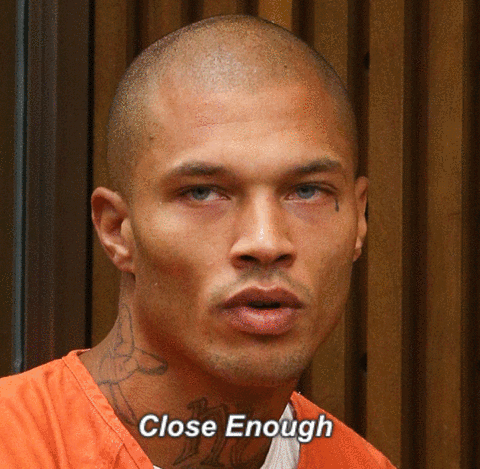 Thank you for subscribing to our daily newsletter.