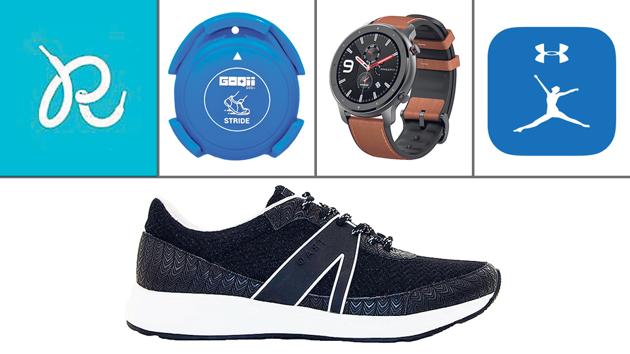 Walking tech: Keep track of your feet
The ideal shoes for walking? Decide what to wear once you figure out what kind of feet you have
Hindustan Times | By Abhishek Baxi
UPDATED ON OCT 04, 2019 08:16 PM IST
Whether you are an evening stroll person or whether you really enjoy your spirited morning walks, you could use a few tech aids to augment the experience and get the most out of this seemingly elementary part of your health regime.
Pedometer
Before smart technology took over every aspect of our lives, serious walkers and athletes used pedometers to track the distance they'd walked. Of course, now those tiny little devices come in advanced avatars like the GOQii Stride, which you can easily clip on your walking shoes to avoid carrying anything extra while going for a walk.
The Stride helps you keep a count of the steps you've taken while walking and brings together the GOQii preventive healthcare ecosystem including app-based personalised coaching, nutrition tracker, and primary medical intervention.
Smart Shoes
There are also some 'smart shoes' in the market like those from Xiaomi Mijia or TRAQ by Alegria that come with an integrated pedometer that instantly syncs with your smartphone. None of these unfortunately are officially available in India.
Smart Phone
But if you want to keep it basic, and not spend extra to acquire another gadget for your walks, your smartphone is good enough to track and record your walks.
Fitness App
The apps from smartphone makers – Google Fit, Huawei Health, Samsung Health (formerly S-Health), Mi Fit, Health (by Apple) – are a good start for step counting. These apps usually support third-party health and fitness apps too.
If you want more functionality, check out apps like MyFitnessPal which are powerful step counters but also offer comprehensive features for calorie counting and fitness tracking. Other popular pedometer apps like Runkeeper and Runtastic too track your walks and runs while offering more elaborate workout tracking, goal management et al.
Smart Band
Of course, a lot of people these days buy fitness trackers and smartwatches to track their walks and runs, and other workouts.
You can opt for the value-for-money Mi Band 4 by Xiaomi, or spend a little more to grab some nice smartwatches from Amazfit, like the Amazfit Verge Lite or Amazfit GTR. If you want to splurge, you can buy top-of-the-line options from Fitbit or Apple Watch.
Close