Lok Sabha elections 2019: In West Delhi, last two MPs are in reckoning again
Congress's Mahabal Mishra won the seat in 2009. BJP's Parvesh Verma defeated him in 2014 and has been retained by the party this time.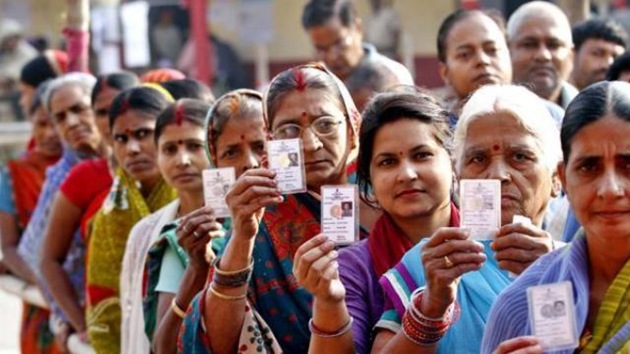 Updated on Apr 24, 2019 04:41 AM IST
Created from Outer and South Delhi parliamentary constituencies ahead of 2009 elections, West Delhi only has two elections to compare its trends with.
Both the MPs, one former and the sitting, are in the fray this time. Congress's Mahabal Mishra, 66, won the seat in 2009. BJP's Parvesh Verma defeated him in 2014 and has been retained by the party this time. Verma, 43, is the son of former Delhi chief minister Sahib Singh Verma.
The AAP has fielded a lawyer, Balbir Singh Jakhar, 47, who was also involved in the anti-corruption movement led by Anna Hazare in 2011.
Among one of the most densely populated constituencies in Delhi—with an estimated population of 25.43 lakh people—the economic and cultural make of the area is varied but the demands of people are largely the same.
Voters said the fight this time will not be on caste lines but on development.
The middle-class residents in Dwarka, Janakpuri, Uttam Nagar, the unauthorised neighbourhoods of Palam, Dabri, Nasirpur and even the rural belt of Najafgarh, all demanded wholesome health care facilities, more schools and colleges and better civic infrastructure.
The residents of Dwarka said pollution was missing from all party's agendas. "Dwarka is among the most polluted areas of Delhi. It is a major link between Delhi and Gurugram so the vehicular traffic here is high and the proximity to the airport also makes it vulnerable to pollution. We need a party to talk about environment," Selvarajan, a resident of Dwarka Sector 6 said.
Jakhar said the Congress and the BJP had branded the constituency on 'caste and religious' grounds, ignoring the basic needs of the voters. "It is not a fight of Jats and Purvanchalis, Hindus and Muslims, the rich and poor. Hunger affects all, lack of water disturbs every household, and lack of jobs despite having a good education will bother every youth. These are the issues that we wish to take up," Jakhar said.
Mishra, agreed that the election this year will solely be on the issue of development. He said the the Congress will focus on a 'west campus' for the undergraduate and graduate students of the area, who have to travel long distances to reach colleges in DU's north and south campus.
Parvesh Verma said the 'Modi wave' and his work as the MP in the area will help him win a second term in the constituency. "I have work to show to the people. Not just in West Delhi our party has worked for development in the Centre too," he said.
Close Story