Lok Sabha elections 2019: Shakeel sure of win even without Congress's backing
Many in the state Congress are already talking about impending action against Ahmad for going against the party line.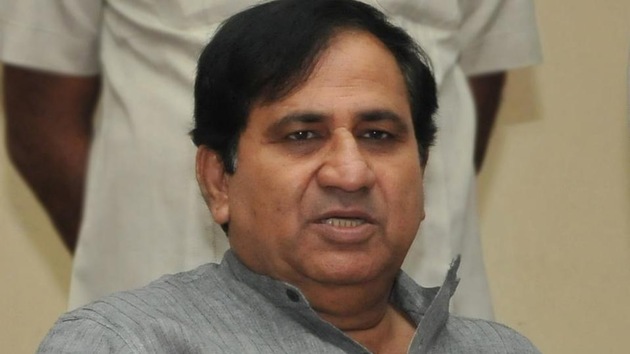 Updated on Apr 30, 2019 02:26 PM IST
Despite not getting Congress's support, former union minister Shakeel Ahmad remains firm on contesting from the Madhubani Lok Sabha seat, which goes to polls in fifth phase on May 6, as an independent candidate.
Ahmad, who has represented the seat twice in the past, had quit all Congress party posts before filing his nomination for the seat, which his party had ceded to Grand Alliance constituent Vikashsheel Inshaan Party (VIP), which has fielded Badri Purbe.
Last week, Congress president Rahul Gandhi announced Purbe, a businessman from neighbouring Darbhanga,as the official candidate of the Grand Alliance and even shook hands with him and pated his back at his Samastipur rally, making clear his party's official line.
Many in the state Congress are already talking about impending action against Ahmad for going against the party line.
However, Ahmad, who claims good support at the grassroots, is not worried.
"I will not speak anything against those who are taking like this about me. Right now, my entire focus is on contesting the election, because I am the people's choice here and I am contesting to defeat the BJP. Everyone will get a reply after the election. I don't want to get distracted by what some party men talk behind me," he said.
Leaders close to him said that no matter what the party decided, the entire rank and file of the party in Madhubani viewed Ahmad as the Congress candidate. "Senior leaders of the party may have compulsions of alliance politics and seat adjustments, but for the grassroots workers, there is no confusion. Congress MLA Bhawna Jha is working hard for Shakeel Ahmad," said a leader.
Ahmad said Purbe, contesting for the first time, was not in a position to defeat the BJP candidate, as he was largely unknown in the area.
"In Madhubani, there is a lot of pent-up feeling against the sitting MP Hukmdev Narayan Yadav, who has fielded his son Ashok Yadav from here this time, hoping for yet another Modi wave. But here there is no wave," he said.
On Monday, RJD leader Tejwaswhi Prasad Yadav campaigned for Purbe, who has also sought programmes of senior state Congress leaders to counter the Ahmad effect.
VIP chief Mukesh Sahni has also been campaigning for Purbe and talking about the overwhelming caste arithmetic in GA'S favour.
"We hope Shakeel Saheb will also help the cause of GA. He is a senior leader and anybody fighting as Independent doesn't stand a chance in today's politics," said Sahni.
With a sizeable population of Muslims and Yadavs in Madhubani, BJP hopes to benefit from the confusion. Hukmdev Yadav has represented the seat five times.
Close Story