Lok Sabha polls 2019: 40,400 cops to be on duty in Mumbai on April 29
As a preventive measure, the Mumbai Police have also externed 204 persons out of city limits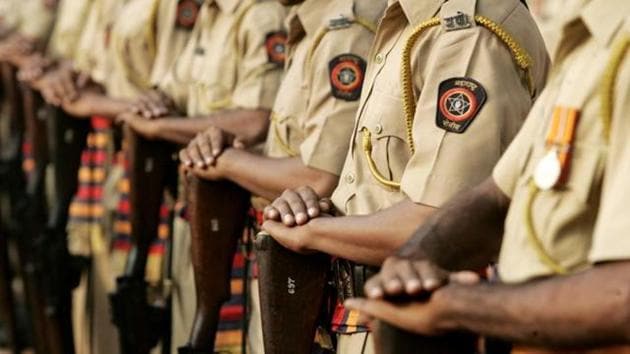 Updated on Apr 28, 2019 01:47 AM IST
The Mumbai Police will be deploying 40,400 personnel on election duty on April 29, the day the city goes to the polls. As a preventive measure, the Mumbai Police have also externed 204 persons out of city limits.
In a statement on Saturday, Manjunath Singe, deputy commissioner of police and Mumbai Police spokesperson, said training of all officers and staff members, who will be on election duty, is complete. "As many as 40,400 security personnel, including 6,000 homeguards, central paramilitary forces and State Reserve Police Force, will be deployed on election duty. There are no vulnerable booths in Mumbai city," said Singe. Critical and vulnerable booths refer to highly-sensitive and sensitive polling booths.
A total of 204 persons have been externed out of city limits to ensure they do not create any problems during polling and history-sheeters have also been rounded up.
"Total 391 illegal weapons have been seized ever since the period of model code of conduct (MCC) began," said Singe, adding that 4,833 non-bailable warrants (NBW) have been executed till now.
The police have seized 2,648 litres of illegal liquor, worth ₹10.39 lakh, and have initiated 510 cases in this period. Under the Narcotic Drugs and Psychotropic Substances Act, the police have initiated 187 cases of possession of drugs and have seized 209.9kg of illegal drugs, worth ₹40.82 crore.
During the MCC period, cash worth ₹10.51 crore has been seized in 35 incidents, which have been referred to the income tax department to verify the source of money.
A total 18 electoral offences have been registered in this period and 17 cases of violation of MCC have also been reported.
Meanwhile, more than 17,000 city policemen have registered themselves for casting their votes through postal ballots.
COPS TAKE ANTI-TERROR STEPS
The Mumbai Police, in a statement issued on Saturday, stated that in the backdrop of recent attacks in Sri Lanka, security has been beefed up in the city and all personnel have been sensitised. Force One, Quick Response Team, assault teams, Anti-Terror Cell and the intelligence team have been briefed.
Close Story
Personalise your news feed. Follow trending topics