Lucknow: Hosting a bhandara? Pay Rs 500 for clean-up
For swachh city LMC imposing user charges to keep the city clean and improve its rankings in the Swacch Bharat survey.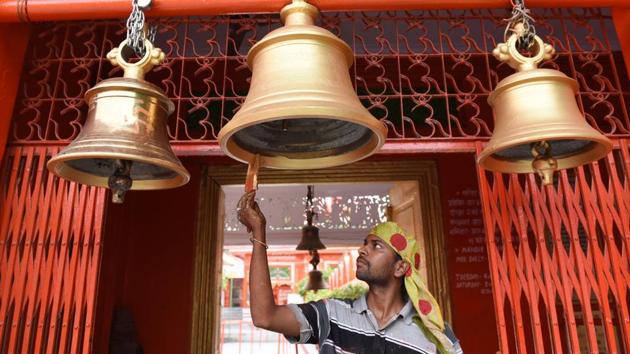 Published on May 01, 2018 01:13 PM IST
In order to keep the city clean and improve its rankings in the Swacch Bharat survey, the Lucknow Municipal Corporation (LMC) has decided to levy a charge of Rs 500 on every bhandara set up for the distribution of 'prasad' during Bada Mangal.
Additional municipal commissioner PK Srivastava said, "Organisers of bhandaras have been asked to take prior permission from the LMC. They should also inform the FSDA about the quality of food being served.
Anyone hosting a bhandara to distribute food items will be required to pay Rs 500 and those setting up bhandaras to offer water and juice will pay Rs 200 for the clean-up exercise. Ecogreen will clean such pandals, he added.
"User charges are imposed everywhere and one should see it from the sanitation point of view. Ecogreen will provide the cleaning service and they have the right to take user charges from anyone organising bhandara," he said.
People spend lakhs on organising such events… they must also learn to spend on cleanliness, emphasised Srivastava.
The decision to impose user charges for the clean-up exercise has not gone down well with many bhandara organisers. "Will the same be done during other religious events," asked VK Sharma who organises a bhandara in Alambagh area every year.
"We want to regulate the bhandaras and want to see our city clean and beautiful. For that, LMC will place garbage bins at all the bhandara places and temples where devotees gather in large numbers. The Jal Sansthan will also arrange water supply through tankers for the devotees," said municipal commissioner Udairaj Singh.
The LMC has also arranged special parking near Hanuman Temple in Aliganj and Aminabad for smooth flow of traffic.
On Monday, mayor Sanyukta Bhatia visited the Hanuman Temple in Aminabad, Hazratganj, Hanuman Setu and Aliganj to take stock of the arrangements in view of Bada Mangal. She directed officials to ensure proper streetlights, water supply and sanitation at all Hanuman temples in the city.
However, the mayor asked LMC officials not to charge anything from the pandals if they are maintaining cleanliness themselves. She directed officials to ensure that no one is harassed in the name of user charges.
Close Story