World Kidney Day: PGI to raise awareness on kidney diseases among women
Published on Mar 08, 2018 01:26 PM IST
Chronic Kidney Disease (CKD) is the 8th leading cause of death in women worldwide.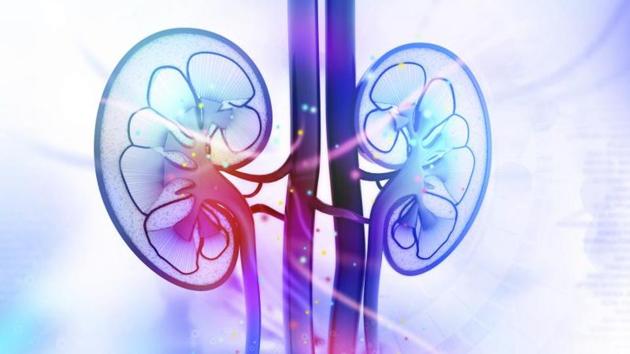 Around 195 million women worldwide suffer from chronic kidney disease (CKD) and about six lakh succumb to the ailment each year. Also, women are more prone to getting this disease. These facts were shared by Dr Narayan Prasad, secretory, Indian Society of Nephrology & professor of nephrology at the Sanjay Gandhi Post Graduate Institute of Medical Sciences (SGPGIMS) .
"This year, World Kidney Day (observed on the second Thursday of March) is coinciding with the International Women's Day. So, on March 8, PGI will help raise awareness about kidney care among women. A programme, 'kidney & women's health' will be organised at Shruti auditorium on the day," said Dr Prasad.
"We will create awareness about preventive behaviours, risk factors, and how kidney disease patients can lead their lives. Free tests will be conducted by PK Pathology," he added.
WOMEN AND CKD
Chronic Kidney Disease (CKD) is the 8th leading cause of death in women worldwide.
Women are at a higher risk of developing CKD. The prevalence of the disease in women is 14% on an average, while in men, it's 12%.
Pregnancy causes many changes in a woman's body, which can also lead to kidney disorders.
CKD progression is slower in women when compared to men.
Lower awareness among women regarding the disease leads to delayed dialysis
Uneven access to required care is also a major issue in developing countries like India.
Nephrology expert Dr Narayan Prasad said excess bleeding during labour could also lead to acute critical necrosis, which affected the functioning of kidneys. "This state may lead to chronic kidney disease," he added.
Lupus nephritis: Some kidney diseases, such as, lupus nephritis typically affect women. It is caused due to an autoimmune disorder (where the body's immune system attacks its own cells).
Pyelonephritis: It is a potentially severe infection that involves one or both kidneys.
Kidney infections (mostly urinary tract infections) are more common in women and their risk increases during pregnancy.