Madhya Pradesh assembly elections 2018: 656 crorepati candidates in fray, BJP has most
Updated on Nov 28, 2018 07:47 AM IST
There are 656 or 24% candidates who are crorepatis among the Madhya Pradesh assembly elections 2018 nominees as compared to the 2013 assembly election when there were 472 or 19% such nominees out of 2,494.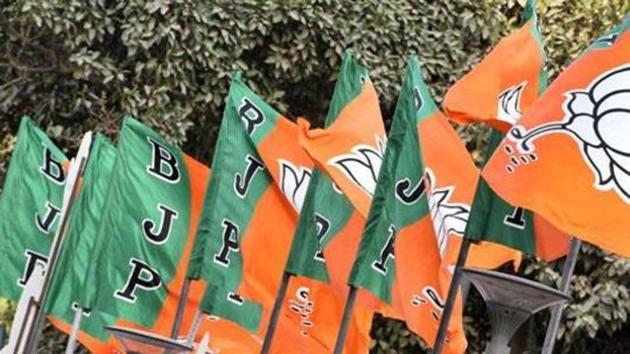 The percentage of multi-millionaire or crorepati candidates in the Madhya Pradesh assembly election this year has gone up to 24% from 19% in 2013, an analysis of affidavits of 2,716 out of 2,899 nominees contesting the polls has shown.
The findings were released by the Association for Democratic Reforms (ADR), an NGO that works for electoral and political reforms, and Madhya Pradesh Election Watch.
They say out of the 2,716 candidates, 685 are from national parties, 348 are from state parties, 668 are from registered unrecognised parties and 1,015 candidates are contesting independently.
It added the affidavits of 183 candidates could not be analysed as they were either badly scanned or complete documents were not uploaded on the website of the Election Commission.
Read: How Madhya Pradesh voted in the 2013 assembly elections
There are 656 or 24% candidates who are crorepatis as compared to the 2013 assembly election when there were 472 or 19% such nominees out of 2,494.
There are 179 or 81% candidates from the Bharatiya Janata Party (BJP), 173 or 78% from the Congress, 52 or 24% out of 214 candidates analysed from the BSP, 38 or 18% from the Aam Aadmi Party (AAP) and 17 or 35% from the Samajwadi Party who have declared assets worth over Rs 1 crore.
The average of assets per candidate contesting in this year's assembly election is Rs 1.73 crore.
In terms of party, the average assets per candidate for 220 BJP nominees analysed is Rs 6.23 crore, for 223 Congress candidates is Rs 8.62 crore, 206 AAP candidates have average assets of Rs 67.72 lakh and 214 BSP candidates have average assets worth Rs 1.16 crore.
Seven candidates have declared zero assets and 544 or 20% have not declared their PAN details.
Re-contesting MLAs
The average assets of re-contesting MLAs in Madhya Pradesh assembly elections has seen a sharp rise by 71% over the last five years, the report says.
They analysed the affidavits of 167 re-contesting MLAs in the 2018 Madhya Pradesh assembly elections. The average assets of re-contesting MLAs in 2013 was Rs 5.15 crore and it is Rs 8.79 crore now.
Watch: Madhya Pradesh polls 2018: ground report from Mahakaleshwar temple, Ujjain
Two of the top three re-contesting MLAs with highest assets are from the BJP. Its candidate Sanjay Pathak from Vijayraghavgarh has declared assets worth Rs 226 crore, his assets have grown by 86% over the last five years.
Assets of Congress candidate Sanjay Sharma from Tendukheda constituency have grown by 100% and he has declared worth Rs 130 crore.
While assets of BJP candidate Divyaraj Singh from Sirmour have seen a jump over the past five years. His declared assets have risen Rs 4 crore in 2013 to Rs 62 crore in 2018.
Party-wise analysis of average increase in assets of re-contesting MLAs shows there is an increase of 84 per cent for the 107 BJP legislators. In 2013, their average assets were Rs 4.60 crore which is now Rs 8.50 crore.
Average assets of 53 re-contesting Congress MLAs in 2013 was Rs 6.59 crore and has risen to Rs 9.82 crore this year.
Read- Urban vs Rural: Voting patterns in Madhya Pradesh
They said that assets of seven re-contesting MLAs have not been analysed as their affidavits were either badly scanned or their complete affidavits were not available on EC website.
Madhya Pradesh will vote for its 230-member assembly on November 28 in a single phase and counting of votes will take place on December 11.
The central Indian state has been ruled by the BJP for the last 15 years and the main opposition party Congress has left no stone unturned to regain power at Vallabh Bhawan in Bhopal (state secretariat) where it has held the power seat for the maximum time since Independence.
Personalise your news feed. Follow trending topics