Dummies guide to Pride Parade: What it is, who should attend
Feb 04, 2016 05:03 PM IST
All you wanted to know about the pride parade happening this weekend in the city
All you wanted to know about the pride parade happening this weekend in the city.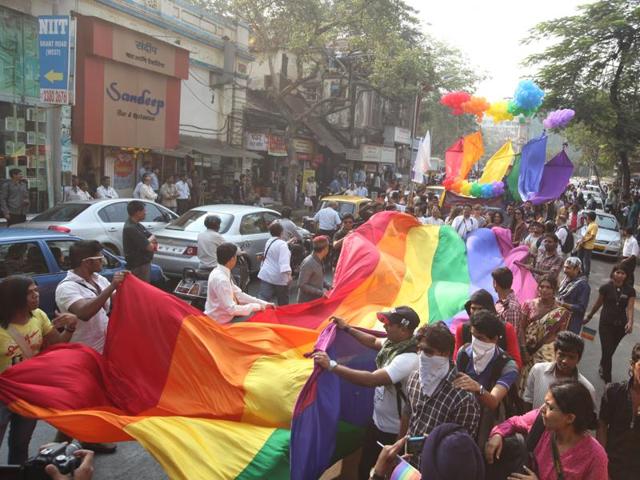 What is the concept of a pride parade?
It is a celebration of the LGBT community. In our everyday lives, we seldom discuss the diversity of sexual orientation, or the fact that there is more than one way to be in love. Pride celebrates the diversity of the human race and speaks about love beyond gender, sex, race or borders.
Why is my presence at the pride parade important?
If you believe in a world that is inclusive of all and is free from stigma, discrimination, or any form of human rights violation, then you have a chance to prove it by being there for Pride.
I identify as a straight person. Will I be welcome at the pride parade?
Of course. Pride is about diversity and embracing all forms of sexual orientation. Straight people are our supporters, family and allies. Every year the pride march has a large contingent of our straight allies.
I identity as queer but I am not out of the closet. Is there a way I can still attend?
We suggest you wear a mask. However, you will be in minority.
What can I expect at the Mumbai pride parade?
You will see colourful attire, kickass drag queens, colourful banners and speeches. You can dance to the Nashik dhol beats, sing songs, walk with the giant pride flag and make some real cool friends.
— Pallav Patankar, director – programs, The Humsafar Trust
Be there:
The pride parade will take place on February 6, 3pm onward.
Where: August Kranti Maidan, Tardeo (assembly point)
Visit: mumbaipride.in