Want to join the Queer Azadi March on Jan 28? Keep this in mind
Jan 20, 2017 08:11 PM IST
It's not just for gay people. Supporters come from all parts of the country, and across all sexual preferences (straight folks included), to back gay rights as equal rights. Come. Bring friends.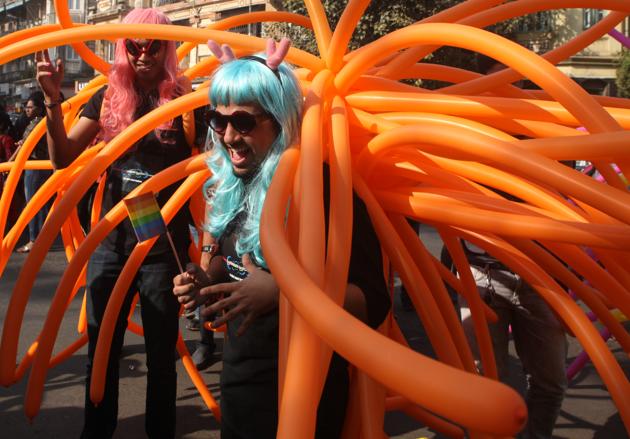 You don't have to dress up. There will be plenty of people in costume, in drag, in flamboyant flair. But there will be plenty regularly dressed people as well. If you like, you can pin on one of the rainbow flags they'll be giving out.
Be comfortable. Drink water, wear comfortable shoes. Leave the double platform heels to Celina Jaitley and drag queens.
Stop gawking. Compliment someone's look instead.
Join in the cheers. When they yell, "I'm gay!", yell, "It's OK!" Because it is.
Mix around. This is where gay groups meet lesbian communities, where transgenders and eunuchs join forces. Their struggles differ.
Request permission when photographing someone. No one likes cameras in their faces.
Fight hate with love. Smile at those who are looking on. Let Mumbai know you're celebrating, not protesting.
Take it forward. Help your neighbourhood, workplace and social circle see LGBT communities as equals.
The Queer Azadi March is from 3 to 6pm on Saturday Jan 28 and leaves from August Kranti Maidan