Assassin's Creed movie review: A disgrace - for Fassbender fans, and the world
Assassin's Creed review: Even with talent behind the lens (Justin Kurzel), and in front of it (Michael Fassbender, Marion Cotillard, Jeremy Irons), the adaptation of the popular videogame franchise is an absolute disaster.
movie-reviews
Updated: Dec 30, 2016 17:53 IST
Assassin's Creed
Director - Justin Kurzel
Cast - Michael Fassbender, Marion Cotillard, Jeremy Irons, Charlotte Rampling, Brendan Gleeson
Rating - 1.5/5
A tired criticism of huge, effects-driven action blockbusters is that they often feel like watching someone else play a video game, an experience which, you will all agree, must sound equally unappealing regardless of whether you are a pro or a novice.
There have been numerous adaptations of video games for the big screen – most of them unspeakably bad. And for better or worse, Assassin's Creed, based on one of the most popular and enduring franchises, has perfected that sensation. Not only does it achieve the unenviable distinction of making the audiences feel like they're watching a particularly rowdy teenager play a particularly dreary video game, but submits its central character to the same terrible torture as well.
Callum Lynch is a career criminal on death row, and as a reward for being such an upstanding citizen, he is saved from execution, and is recruited to take part in a suspicious experiment (overseen by the billionaire owner of a seedy organisation) which enables the subject to relive their ancestor's memories through high-tech virtual reality. But Callum's ancestor isn't some vegetable farmer in 15th Century Spain. He is the assassin Aguilar, who, when he isn't busy murdering people, must search for a mysterious, all-powerful object known as the Apple of Eden; the only thing between the Assassin's Creed and the evil Templars.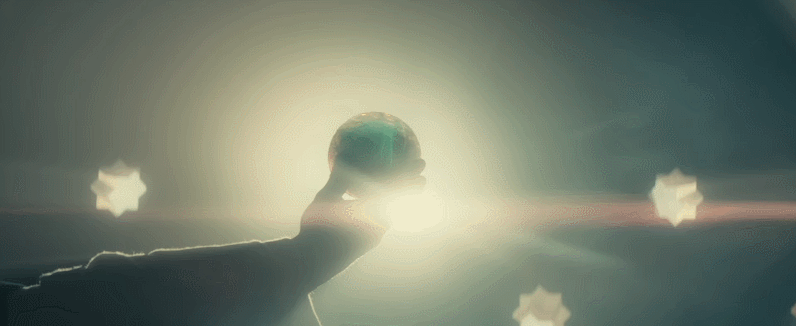 The plot isn't as complicated as it sounds – especially if you're familiar with the games - but the movie makes wrapping your head around it seem just as easy a task as that one time you mastered Euclidean geometry in two hours. It's sort of like the Matrix, but with all the philosophical heft of a Trojan virus.
Even as someone who has spent days immersed in the games' lush worlds, following the film's murky story was a slog from start to finish, thanks to some truly bizarre choices made by director Justin Kurzel.
He gives the impression of being the sort of person who used to enjoy scoffing at fans of the game, instead of grabbing a spare controller and joining in. He commits the cardinal sin of setting most of the movie in the present day confines of an antiseptic lab facility (and not in the past, as it should have been) - and for deciding that all the historical segments be in Spanish. No one in their right mind would look for historical accuracy in an Assassin's Creed movie. It would be like demanding a plot from a snuff film. In other words, plain old English would have sufficed.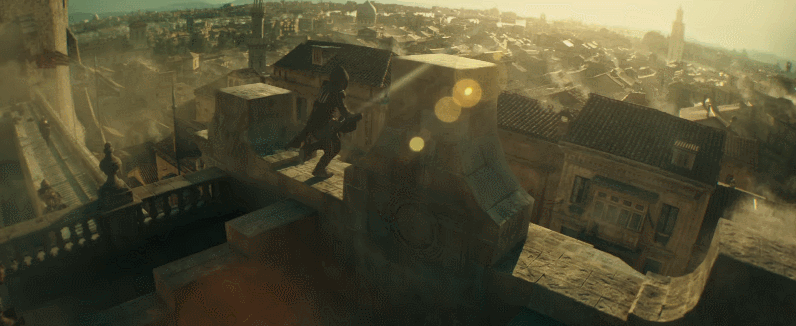 There are however two action sequences that are quite spectacular – especially one that arrives midway through the film. It is the closest the movie comes to resembling anything even remotely like the games.
But unfortunately, all the talent Kurzel has shown with actors in his previous films (Snowtown – great. Macbeth – meh), seems to have gone for a walk in this one. Some of the greatest actors of our age – Jeremy Irons, Charlotte Rampling, Brendan Gleeson – are all reduced to regurgitating expositional drivel.
Even Michael Fassbender and Marion Cotillard, who can usually be counted upon to be excellent in whichever movie they choose to be a part of, are varying degrees of intense and robotic in this one. Blockbuster movies have ruined Fassbender. His discomfort is palpable. The grim tone that he aims for, and somehow manages to sustain for the entire (thankfully short) duration of the film, is as disconcerting as the thought of Aguilar deciding to ditch his blades for a submachine gun - especially when the rest of the cast seems to have been slipped some class A drugs before the cameras began rolling.
But the larger fallout from this film will be how its failure impacts the future of video game movies, which weren't exactly thriving before it came parkouring into our theatres. It seems like this will be a final nail in the genre's coffin. 2016 was supposed to be the year in which it upgraded to new, unprecedented highs, but instead, video game movies are going to find it difficult to respawn after this battle.
It doesn't matter if you are a gamer, a history (or movie) buff, a fan of Fassbender's, or even an enthusiast of everything that is good in this world. Assassin's Creed finds a way to disappoint just about everyone.
Watch the Assassin's Creed trailer here
Follow @htshowbiz for more
The author tweets @NaaharRohan
First Published: Dec 30, 2016 09:56 IST