Aval movie review: Siddharth film has its flaws, but it's devilishly frightening
Hindustan Times, Chennai |
Haricharan Pudipeddi
Jun 17, 2019 03:08 PM IST
Aval movie review: Siddharth's film is treated with the same level of seriousness, and there's never a dip in the tone
Aval
Director: Milind Rau
Cast: Siddharth, Andrea Jeremiah, Atul Kulkarni, Suresh and Anisha Angelina Victor
Rating: 3.5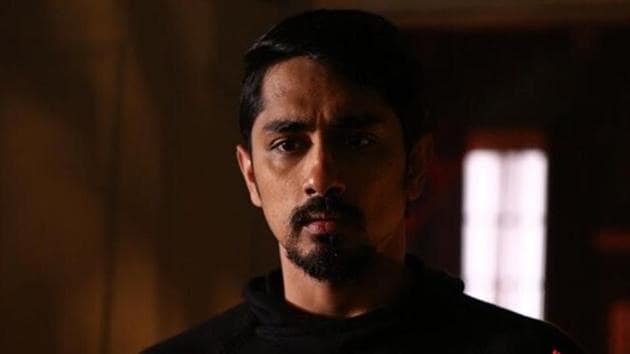 Director Milind Rau and Siddharth, who has produced and co-written the film, warn the viewers to take their film very seriously, and they do so even before the film begins. In fact, in the opening credits, they have a thank you card for the Devil, and it really caught my attention and made me sit up. The entire film is treated with the same level of seriousness, and there's never a dip in the tone. Aval not only succeeds in evading the usual clichés associated with the genre but it's also genuinely frightening.
The film opens in the Himalayas in 1935, and we see snow-clad mountains and fleeting shots of a pregnant mother, who is Chinese, and her young daughter. We get a few more shots of them – they're happy together and the mother-daughter bond is quite evident. Cut to the present, and we're introduced to Siddharth and Andrea -- happily married and their love is full of passion. He works as a neurosurgeon, and jokes about how his job is all about opening up the brain and connecting a few wires. He's an expert at what he does and the confidence with which he performs surgeries is a proof of it.
For the most part, films that are intended to frighten the audience at best offer moments of horror. However, Aval manages to create the kind of atmosphere that's very unlike the horror culture in Tamil cinema. The eeriness is built gradually and the build-up to the film's best stretch, which unfolds a few minutes before the interval, is nothing short of exemplary, leaving us genuinely frightened. The second half has its flaws, but is a cut above most horror films.
The film is atmospheric and genuinely scares you. Even the events which detail a character's exorcism are all the more frightening as they are not clichéd and predictable.
As promised, Milind and Siddharth, fans of pure horror cinema, create the kind of horror experience that's original given Tamil cinema standards. But they also pay homage to the best horror offerings from the US, Japan and a variety of classics. While it's evident some of the scenes are inspired, Aval succeeds in keeping up with the artistic and technical standards these films have set.
The actors are good in their respective roles and one need not nitpick with their performances. Anisha, as the possessed girl, plays her part to the hilt, and one can only imagine how physically taxing the role would have been on her and yet she is terrific. Atul Kulkarni, as Anisha's father, portrays his helplessness with sincerity and we empathise with his situation.
The climax is a bit of a letdown, especially when we get to the big reveal. The reason fails to hold up in the face of everything that has happened in the film. Nevertheless, the film keeps you hooked enough to watch it till the end.
Follow @htshowbiz for more