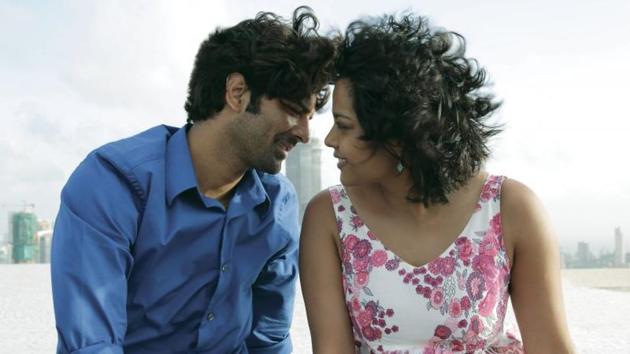 Tu Hai Mera Sunday movie review: Barun Sobti's sweet, little film makes us think
Barun Sobti is excellent as a sharp, polite guy. He hasn't gone overboard in his dialogue delivery and appears full of potential. Here's our movie review.
UPDATED ON OCT 11, 2017 01:21 PM IST
Tu Hai Mera Sunday
Cast: Barun Sobti, Shahana Goswami
Director: Milind Dhaimade
Rating: 3/5
What do you do on a Sunday?
It's a day when the world around us seems relatively slower. The alarm bell rings late than usual and you want visitors to come mostly late in the evening. You won't find the same kind of solace without going through another six days.
Similar is the thought process of some Mumbai youngsters, but they don't want to spend their Sunday just idling away. That's why they play football on the beach. It's a stress-buster for them and they don't want to miss the fun for the world.
One of them is Arjun Anand (Barun Sobti), a fairly popular face on TV. Soft spoken and kind-hearted Arjun asks an elderly person to join them in their Sunday game after a chance encounter on a foot over-bridge. This doesn't turn out to be a really bright idea as the older guy hits the ball that lands on a local politician's head. She, in retaliation, gets all the games on the beach banned.
This is the beginning of a nightmare for the group of six. They all are dealing with problems in their personal lives. If somebody is confronted with his abusive boss, the other has a noisy family. Another one struggles to keep his familial ties strong. Arjun, who left his well paying job, is also under pressure to get 'settled' in life. In short, all of them are running from something or the other. And now the game is also banned.
We become privy to their journey as they set out to find a place to play football in the big bustling megalopolis. Their anxiety begins to reflect in our subconscious. There is indeed no space to play. Be it Mumbai or Delhi or any other growing city, nobody seems to care about a community playground. Even the cities that are untouched today will crave for open spaces in a few years. Barun Sobti candidly says, "The whole country is turning into Mumbai."
These concerns are not superficial. Take a look at parks around you. Is there actually any space left for recreation?
However, Sundays mean more than just recreation to this group. It gives Dominic (Vishal Malhotra) a chance to calm his nerves after a tiff with his mother. A frail Mehernosh (Nakul Bhalla) wants not to be bogged down by the bullies, but can't vent his anger anywhere else. Shahana Goswami's Kaavi, Avinash Tiwary's Rashid and Jay Upadhyay's Jayesh also need some 'me' time to recharge their vigour. It's all about making yourself happy before doing the same to the world.
Outward and inward, it's a journey in both directions. They are scared of something, but sooner or later they need to tackle those issues, and one day's leisure may give them a renewed energy to take on the world.
There's also a side track involving Barun Sobti and Shahana Goswami. Sobti is excellent as a sharp, polite guy. He hasn't gone overboard in his dialogue delivery and appears full of potential. His character is charming, sensible and one of us.
However, Tu Hai Mera Sunday tries to talk about many issues in 126 minutes. The heated arguments sometimes look forced. The firm grips on the audience slacks somewhere in the second half. But thanks to his actors, director Milind Dhaimade manages to sail through these scenes and still conveys a very positive vibe about Tu Hai Mera Sunday.
Tu Hai Mera Sunday is concerned about our well beings and that makes it notice-worthy. It's a sweet, little film asking for your support.
By the way, what are you doing this Sunday?
Interact with Rohit Vats at Twitter/@nawabjha

Close