13.5 hectares of mangroves in Mumbai to be free of encroachment by May 2018
Oct 10, 2017 12:31 PM IST
Mangroves, a group of salt-tolerant plants, trees, shrubs or ground fern of tropical and subtropical intertidal regions of the world, are classified as forests in India and have ecological and commercial value
The forest department plans to free 13.5 hectares of mangroves in Mumbai -- the size of nine Wankhede stadiums -- of encroachments by May 2018.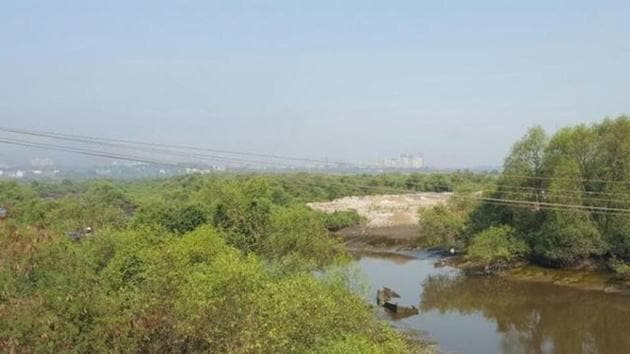 The Mumbai Mangrove Conservation Unit (MMCU), a unit of the forest department's mangrove cell, has issued eviction notices to 6,000 encroachers in Malwani, Charkop, Gorai, Mankhurd, Ghatkopar, Vikhroli and Cuffe Parade, and will start action against them from November.
Mangroves, a group of salt-tolerant plants, trees, shrubs or ground fern of tropical and subtropical intertidal regions of the world, are classified as forests in India and have ecological and commercial value. Mumbai has 5,800 hectares (ha) of mangrove cover – 4,000 ha on government-owned land and 1,800 ha in private areas -- covering nearly 10% of its area. Navi Mumbai and the eastern end of the Thane creek have a mangrove cover of 1,471 ha, while the forests occupy 1,500 ha of the western bank of the Thane creek.
"We have received permissions from the state government to construct a compound wall along all mangrove patches in the western suburbs and fences in certain areas in the eastern suburbs," said N Vasudevan, additional principal chief conservator of forest, state mangrove cell. "Our objective is to remove all encroachments on Mumbai's mangroves."
HT had reported in April this year that the Maharashtra Coastal Zone Management Authority has allowed the state mangrove cell to construct 2.6-metre-high (10-foot) compound walls across the 5,800-hectare mangrove cover in Mumbai.
"CCTV cameras will be installed at all these locations to ensure encroachers don't return. We will recruit additional staff who will be deployed in these areas," said Makarand Ghodke, assistant conservator of forest, MMCU.
In 2005, the Bombay high court included destruction of mangroves and construction within 50m of mangrove as offences under the Environment Protection Act, 1986.
Mumbai has already lost large stretches of mangrove forests to encroachers. The HT report on the study by Rachana Sansad's Institute of Urban and Regional Planning, Prabhadevi, in July, showed 60,000 slums have come up on 173 hectares of the 500-hectare Mahul-Sewri mudflats, mangroves and wetlands. These wetlands are nesting and feeding grounds for flamingos and other migratory birds.