13 Chicago bulls fly to Mumbai to boost milk production in India
Updated on Aug 04, 2016 04:25 PM IST
Frozen semen from these bulls will be used by farmers to produce high quality cows that will produce more milk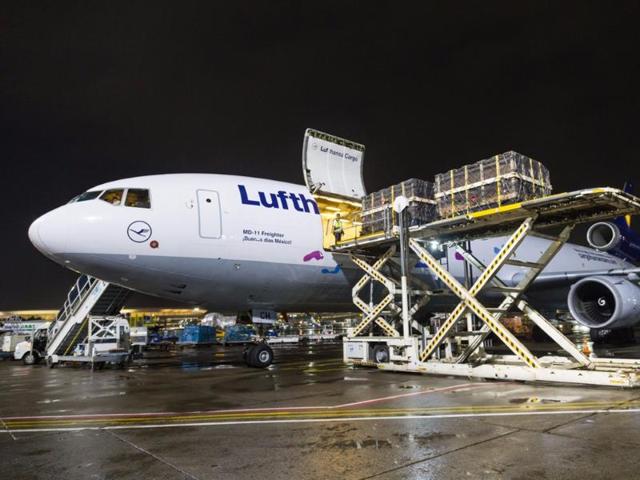 A Lufthansa freighter that landed in Mumbai early morning on Wednesday ferried 13 high-genetic Holstein Friesian bulls touted to catapult the per animal production of milk in India, said owners of the Pune-based Chitale Genus ABS (India), which imported the cattle.
The long flight from Chicago to Mumbai via Frankfurt landed safely at 5:05 am.
After clearing Customs, the bulls were taken to the Mumbai airport's quarantine facility in Kopar Khairne, where they will be kept under observation for 30 days, said airport officials.
"All the bulls are genomically evaluated for their transmitting ability of high genetic potential to their progenies, thereby strengthening the armoury of Chitale Genus ABS, who are engaged in production of high quality cattle and buffalo frozen semen," said Vishvas Chitale, director of Chitale Genus ABS India.
On September 3, the cattle will to taken to Brahma, the company's state-of-the-art genetic diary at Bhilwadi in Sangli district.
"Frozen semen from these bulls will be used by farmers for producing high quality cows that will produce more milk, thereby, leading to more prosperous dairy farmers," said Dr. Arvind Gautam, managing director, ABS (India).
He said despite being the largest milk producer in the world, the per animal productivity in India is very low compared to USA and other western countries