20.76 sqkm of Mumbai's Aarey forest, shouldn't allow construction in it, says NGO Vanashakti
Updated on Jun 30, 2017 08:38 AM IST
Mumbai city news: NGO's claim that the green lung is in fact a forest and should be protected was proved correct, after a Right to Information plea unearthed documents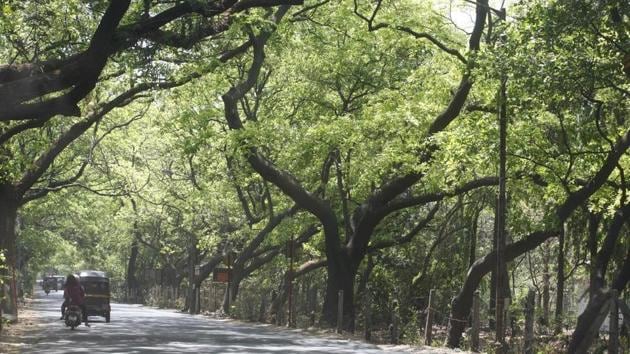 Is Aarey Colony a forest, and if it is, should it be opened to allow construction of a car shed?
NGO Vanashakti's claim that the green lung is in fact a forest and should be protected was proved correct, after its Right to Information plea unearthed documents that show the forest department demarcated 20.76sqkm of Aarey as 'unclassed forests' of the Sanjay Gandhi National Park.
The documents show the department prepared a management plan for SGNP in 2012 and under it, land was transferred from Aarey and identified as part of SGNP. With the RTI reply, the NGO is now alleging the forest department concealed this information to allow development at Aarey.
Vanashakti and several other environmental groups have been campaigning against development in Aarey — which is home to 4,84,761 trees. Vanashakti identified 76 bird species, seven leopards and reptiles protected under the Wildlife Protection Act that call Aarey home.
Armed with these documents, the NGO wrote to CM Devendra Fadnavis earlier this week. It submitted the documents as an affidavit during the last hearing of the National Green Tribunal on May 22.
Aarey, one of the last remaining green lungs in the city, has been in the news ever since a proposal to build a car-shed for the Metro 3 line ocver 33 ha of Aarey.
So far, work on the shed has not started as the NGT's Pune bench put an interim stay on it.
READ: Trees are not being planted properly at Aarey Colony, say activists
In June last year, Vanashakti and another NGO Aarey Conservation Group filed a petition with NGT seeking the long-term protection of Aarey and asking that it be considered a forest. Stalin D, Vanashakti's director, has now alleged the documents the NGO has points at a possible land scam. "A very conservative estimate of the real estate value of just half the land at Aarey (6,88,24,443sqft) is Rs1,60,000 crore, if we go with current carpet rate of Rs16,000 a sqft for residential, and Rs35,000 a sqft for commercial areas, with an average floor space index (FSI) of 3. The high value is the real intention of getting into Aarey."
Using the documents it got through the RTI reply, Vanashakti submitted an affidavit to NGT on February 17, claiming that large tracts of land from Aarey Colony in Goregaon were transferred to the SGNP when park was being expanded. It has an official communication from July 1980.
"On July 22, 1980, an official communication was sent from the office of the Forest Development Corporation of Maharashtra Limited (FDCM), Nagpur, to the Regional Manager, FDCM, Thane, that 2076.073 hectares of revenue land was transferred from Aarey Milk Scheme to be included in the Borivli National Park," read Vanashakti's affidavit that attached annexures of the document signed by LP Palimkar, then divisional manager of the Borivli National Park.
READ: Mumbai lost 60% of its green cover in 40 years
The NGO also said the FSI rules for suburban Mumbai clearly identify 1,500 hectare as forest area, excluding mangrove cover. "But the forest department is deliberately concealing information and making statements contrary to facts in the documents," Stalin said.
The state forest department had submitted land revenue records of 76 hectare of denotified forest area at Aarey Milk Colony, Goregaon, during an NGT hearing on April 20.
Before this, the forest department had claimed non-forest activities have been taking place in Aarey as early as 1949.
Officials from the forest department told HT they need to verify Vanashakti's claims."Every time the NGO raised allegations at NGT, we have responded with documents supporting our end. It is very difficult to say something before we have looked at the documents in question, which are in public view, so there is nothing to hide," said Sunil Limaye, chief conservator of forest, Thane territorial, who drafted the management plan in 2012.
Personalise your news feed. Follow trending topics