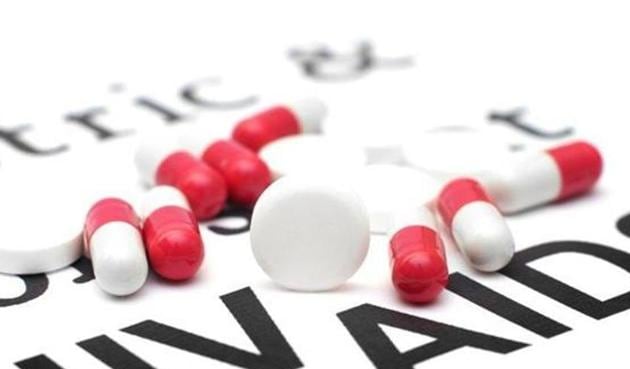 3,500 HIV patients in Mumbai have stopped treatment
Around 3,500 HIV-infected patients in Mumbai have abandoned treatment between 2013 and 2016 and nearly 90% have not been traced, says data from the Mumbai District Aids Control Society (MDACS)
Hindustan Times | By Aayushi Pratap
, Mumbai
PUBLISHED ON DEC 24, 2016 01:41 AM IST
Around 3,500 HIV-infected patients in Mumbai have abandoned treatment between 2013 and 2016 and nearly 90% have not been traced, says data from the Mumbai District Aids Control Society (MDACS).
Experts said the trend of HIV patients abandoning treatment — referred to as 'loss-to-follow-up patients' — not only results in increased HIV-related deaths, but is also a major public health concern because they can spread the disease in the community. The fact that a majority of these patients are not traceable means the transmission of the virus could be active, said an official from the National Aids Control Organisation (NACO).
When patients drop out, they are no longer monitored by the anti-retro-viral treatment (ART) centres, which distribute the medicines for free. Experts said they will be more likely to transmit the infection in the community.
"When an HIV patient stops the treatment, the virus multiplies in their body. This patient will knowingly or unknowingly spread the infection in the community either by unsafe sex or use of common syringes," he said.
Another concern is that if treatment is abandoned mid-way, they could develope drug resistance, making it harder for drugs to work if the patient decides to start medication again.
"Stopping the treatment means you are allowing the virus to acquire drug-resistant forms. Treatment options for advanced forms of the infection are largely limited," said a doctor from Sir JJ Hospital, Byculla.
In Mumbai, of the average 30,000 HIV patients taking (ART) — a cocktail of drugs that, while not killing the virus, slows its growth, reducing mortality — 453 had stopped coming for their monthly medicines between 2013 and 2014, according to MDACS. When the government intensified its efforts to find out patients who abandoned treatment, 3,091 cases were reported between 2014 and 2016.
Doctors said there were several reasons why patients abandoned medication. "They usually do not disclose their condition to their relatives. Many discontinue the treatment out of the fear that others will find out about their condition," said Dr Srikala Acharya, additional project director, MDACS. "Sometimes patients also stop coming because they face severe side effects from the medicines or they find it to too burdensome to travel to an ART centre each month."
While tracing patients is a challenge, members of VIHAAN, a consortium led by HIV/AIDS Alliance that traces patients who have stopped treatment said the numbers are usually higher in big cities such as Mumbai and Delhi.
"These centres usually have a high migratory population. People start the treatment, but go back to their home towns half way through," said Mona Balani, programme officer, VIHAAN.
"They would have given their temporary address and phone number, so it becomes tough to trace them back," she said.
Officials from NACO said they are trying to appoint more people at regional levels to have better coordination with the patients. "Patients dropping out of treatment is a setback to the goal of eliminating HIV from India. We are going to appoint 13 people across India, who will work to bring down the dropout rates," said the official.
Read
Close