5 held in Mumbai for cloning foreigners' cards, withdrawing
₹

30 crore since 2013

Updated on Jun 22, 2018 12:53 PM IST

Conmen used cards at tourist destinations to avoid suspicion, gave shop owners a cut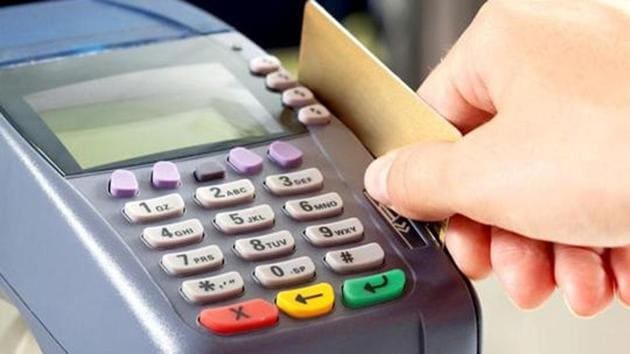 The Mumbai crime branch on Thursday arrested five men who allegedly cloned debit and credit cards of foreign nationals and used it to withdraw more than ₹30 crore since 2013. According to the police, the gang duped more than 1,000 people with the help of shopkeepers.The arrested accused are Zuber Sayyad, 30, Hasan Shaikh, 40, Fahim Shora, 30, Abu Bakar, 45, and Mukesh Sharma, 45.
The gang members used to first procure bank data of foreign nationals with the help of bank employees. Using the details, they used to clone their credit or debit cards with card readers, said an officer.
Ready with the cards, they used to visit shops that foreign nationals usually visit in tourist destinations namely Goa, Rajasthan, Himachal Pradesh, Delhi and Gujarat. There, they used to convince shopkeepers to get card swiping machines, offering them 20%-30% cut on each transaction.
The gang members would then get the machines home and swipe the cloned cards on it. They would do so mostly at the time the bank shuts, so even if card holders got transaction alerts, they could at the most ask the customer care to block the cards, but not the transaction, said deputy commissioner of police (DCP) Dilip Sawant of Mumbai crime branch.
The swiped amount would enter the shopkeepers' accounts. The accused would give the shopkeepers their share and take the rest of the money, said Sawant.
"The accused studied banking patterns. Most of the victims are foreign nationals," said Sawant.
Two shopkeepers have been arrested and five police teams have gone out of the city to nab the other shopkeepers from all states.
The police have seized 51 swiping machines, 65 duplicate credit and debit cards, card readers and several cheque books from the accused.
The police arrested the accused after they got a tip-off about the racket and their modus operandi. After investigation, all accused were brought to the unit office, where they confessed to running the scam for five years, police said.

Close Story
Personalise your news feed. Follow trending topics