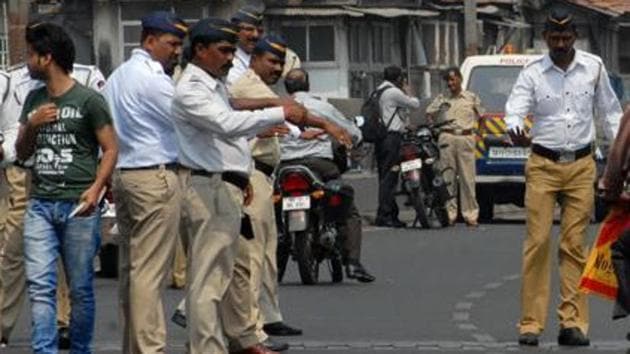 61-yr-old molests and attacks doctor with hammer, commits suicide in Mumbai
Mumbai police say elderly man attacked doctor, his neigbour, after getting into her home.
UPDATED ON AUG 06, 2018 05:51 PM IST
A 61-year-old man attacked molested his neighbour, a doctor, hit her with a hammer in a posh locality in Goregaon (West) and hours later killed himself by jumping from a mall on Sunday morning.
The victim, who is 35 years old, has been admitted in hospital with injuries in her head, hand and leg. Police said that doctors told them she is out of danger and has good chances of survival.
According to Goregaon police, the man and the doctor are neighbours and live on the second floor of a posh housing society. The doctor, who holds an MD, is unmarried and lives with her senior citizen mother. She works at a private hospital.
The accused lived with his wife, son and daughter. Officials said the accused used to stare at her while sitting below the society building when she returned home from work. He also used to get into the lift with her at times. The victim told the police that while all this was happening she never realised that her neighbour had any "evil intentions" for her.
Police said on Sunday, around 10.30am, the doctor was alone at her home. The accused's wife and children too were not at home. The senior citizen rang the doorbell of the doctor's house. The victim at first did not open the door and asked the accused what he wanted. But when he insisted he wanted to talk to her, she opened the door.
Police said the accused then entered the victim's house and started molesting her. He also assaulted her with a small hammer on her head, hands and leg. When she tried to stop him, he tore her clothes. The woman's screams alerted fellow residents, who rushed to her help. The accused, however, managed to escape from the spot. Meanwhile, the residents informed the family of the doctor and the accused.
The police were also informed and a team rushed to the spot. Meanwhile, the doctor was rushed to a nearby hospital by the residents. Around 12.30pm, the accused went to a mall in Malad (West) and jumped off from its second floor. He was later declared dead at a hospital.
Topics
Close