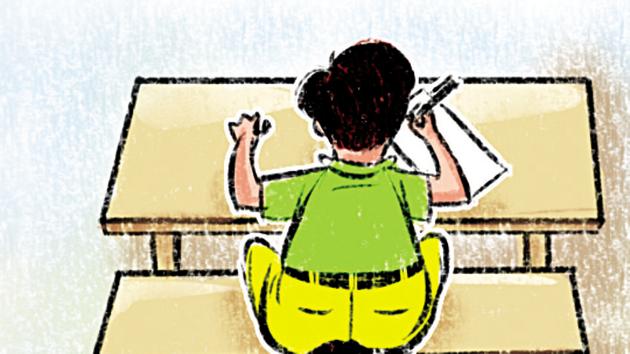 All work and no play? ICSE schools in Mumbai against board exams in Class 5, 8
Mumbai city news: Maharashtra will be affected more because students here are already taking competency tests three times a year
UPDATED ON JUN 21, 2017 05:00 PM IST
A recent announcement by the Council of Indian School Certificate Examination (CISCE) to introduce board-level exams in Class 5 and 8 has upset Mumbai schools. They have objected to the proposal saying that it will add to the students' academic burden and leave them with no time to enjoy their childhood.
Currently, board-level exams are conducted in Class 10 and 12. Schools said students find them stressful as these are projected as milestones that will determine the course of their future. So adding board exams in classes 5 and 8 will put immense pressure on students, argued educators and child development specialists.
Maharashtra will be affected more because students here are already taking competency tests three times a year. If the council implements its proposal, it will mean three major exams — competency tests, school exams and board exams — in a year for Maharashtra's ICSE students.
Schools like Cathedral and John Connon School, Fort, which have scrapped exams in classes 5 and 6 , called the council's initiative regressive. "If we keep assessing children constantly, when will they be free to enjoy childhood?" said Meera Isaacs, principal of the school. She added that making Sanskrit compulsory till Class 8 will also add to students' stress as they would have to study four languages.
According to Isaacs, Finland and Signapore have the best education models in the world and they are based on the principle of minimal formal testing and keeping the curriculum light. "Instead of looking up to them, we are moving backwards," said Isaacs, adding that she plans to approach the group of Mumbai's 229-odd ICSE schools to write to the council objecting to the initiative.
While the council argues that their tests will not require any prior preparation, principals said any kind of testing inadvertently creates panic among students and parents. "The moment you use the word evaluation there is pressure. It will come from schools, parents, everyone," said Zeenat Bhojabhoy, principal of the Jamnbai Narsee School, Juhu.
Others suggested different ways of assessing students without adding to their pressures. "The board can use the information already collected by schools through their internal assessments and there will be no need for extra tests," said Father Francis Swamy, principal, St Mary's School (ICSE), Mazgaon and joint-secretary of the Archdiocesan Board of Education, which runs 150-odd schools in Mumbai.
The tests will be less stressful if the results are not published anywhere, suggested Sunita George, principal, Bombay Scottish School, Mahim. "The marks of these exams should not reflect in students' report cards or profile. The board or institute should keep it with them to see if the new curriculum is benefiting students and if they need to alter teaching," said George.
Close